What you Can (and Can't) Bring Aboard
To avoid any unpleasant delays when going through airport security, It is very important to know the carry-on luggage regulations for the airline you are traveling with. So before you print your boarding pass, it's important to conduct a bit of research for carry-on luggage you have.
Though carry-on rules may vary a bit depending on the airline you are flying with, generally most of the rules are the same for all airlines.
What Is Allowed In A Carry-On Bag On Most Airlines?
What you can carry in your carry-on bag is regulated by both aviation authorities and air carriers. In addition to rules that apply to checked bags, there are many other items you must consider when packing your carry-on luggage. Here are the things that you can pack: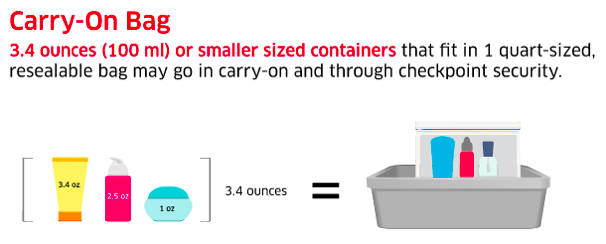 Liquids
You can only carry liquid up to 100 ml in your carry on bag. This includes water, makeup remover, perfume, hair wax, liquid soaps, sanitizer, and creams.
The TSA allows certain duty-free liquids that you can bring in your carry-on bag if they're packed in a security tamper-evident bag. If you're traveling with liquids or are unsure about any item, please visit the TSA website or contact TSA to know if you can carry that in your carry on or not.
Tip: Be sure to get a status of your flight before leaving for the airport
Medicines
If the doctor prescribed a liquid medicine that is necessary for you, then the liquid limit can exceed 100ml/3.4oz. In addition, you can take insulin pumps and syringes in your carry-on bag. But, all the medicines should pass the screening process at the airport.

Batteries and Electronics
You can pack dry batteries in your carry-on bags. For electronics, you can carry small and portable electronic items, including a standard-size laptop, cell phones, and tablet.
Make sure to check the specific rules of your carrier, too, so you won't be forced to throw anything away at the gate.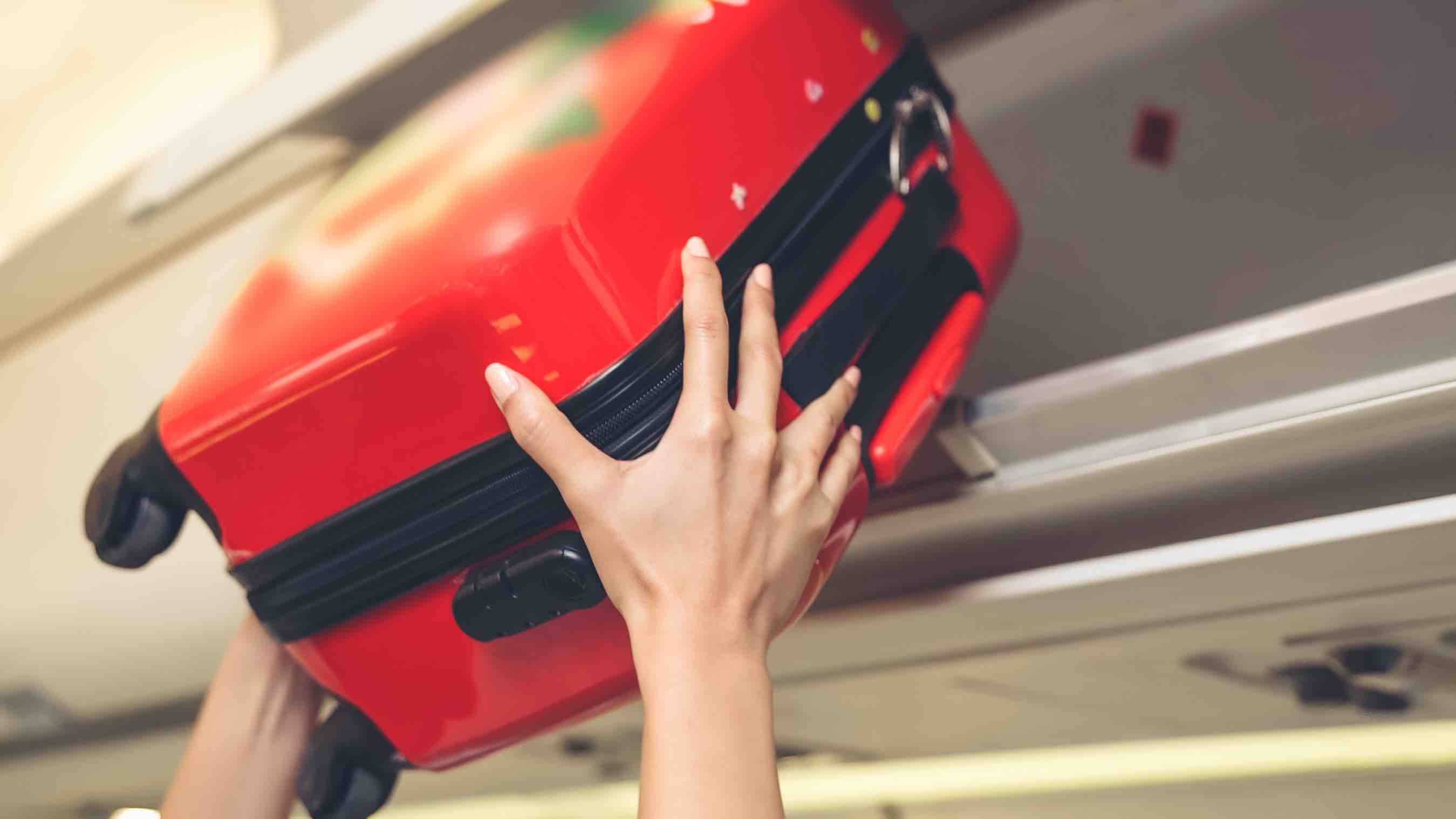 Items That are Not Allowed In Carry-On Luggage
Here is a partial list of items that you cannot take in a carry on bag.

Sharp objects
You cannot carry sharp objects like box cutters, ice axes, knives, meat cleavers, razor-type blades, and big scissors in your carry on bag.
Large quantities of alcohol
You may carry-on alcoholic beverages that are in the 3.4-ounce bottle so that they fit into a carry on bag.

Chemicals
Do not carry any kind of chemicals, including chlorine, bleach, spillable batteries, and spray paint, with you while traveling through airlines.
Weapons or Ammunition
For reasons that are probably obvious, weapons of any sort are not permitted in the aircraft cabin. If you really want to bring your prized hunting knife, it will need to go in your checked baggage.
For more information about acceptable and unacceptable items that may be included in carry-on baggage, visit the TSA website.
Find more help here for your journey through the airport