6 Smart Tips for Checking Baggage (Plus fees & what's allowed)
Before we bore you with all the rules and restrictions for checking in your baggage (found below), let's start with an overview on tips to help you get a better understanding of what you need to know.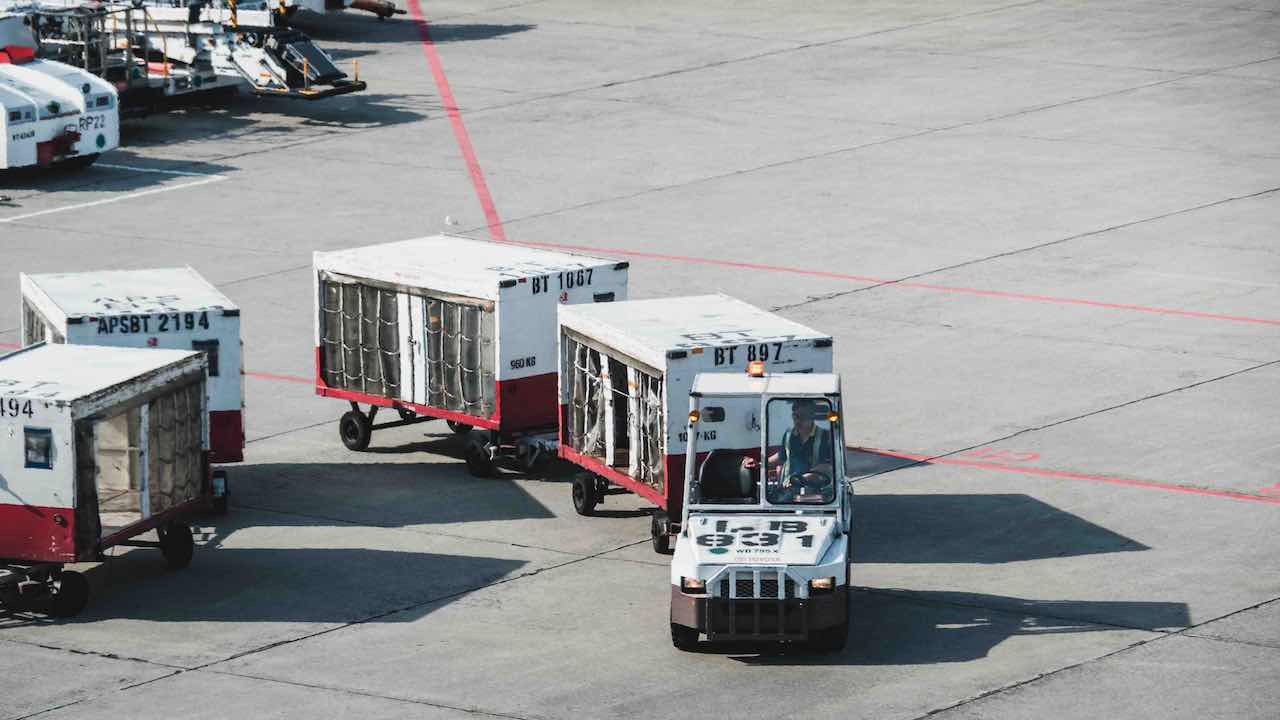 1. Choose Wisely
As excess baggage oftentimes incurs an additional fee, it is very important to choose the items wisely and to pack your bag lightly. You can buy a luggage scale to weigh your bag after it's packed, and make adjustments accordingly.

2. Go through the rules carefully
You must be well aware of all the allowances and prohibitions and follow them. Checked baggage restrictions vary between airlines, so be sure to get the correct information from your carrier. Contact them if anything is unclear.
3. Carry valuable items in your carry-on
It is also advisable to take laptops, cameras, and other sensitive items in your carry-on. Security scanners may be harmful to these devices and may also be more susceptible to theft. Do the same with medicine, prescriptions, and personal medical supplies.

4. Put your information inside as well as outside every bag
Make sure to place your name, address, and telephone number on each tag, as it makes it easier for the airline authorities to reunite you if you get separated from your luggage.

5. Secure your bags
It is advisable to secure all your bags with the help of a padlock. Choose locks approved by the TSA, so agents do not have to destroy your lock if they need to search your bag.

6. Use sturdy and waterproof bag tags
You should use sturdy, waterproof bag tags with opaque covers to avoid displaying your identity to strangers. This will also prevent tags from being easily ripped off and lost, making the task of identifying your bag mush more tedious should it get lost.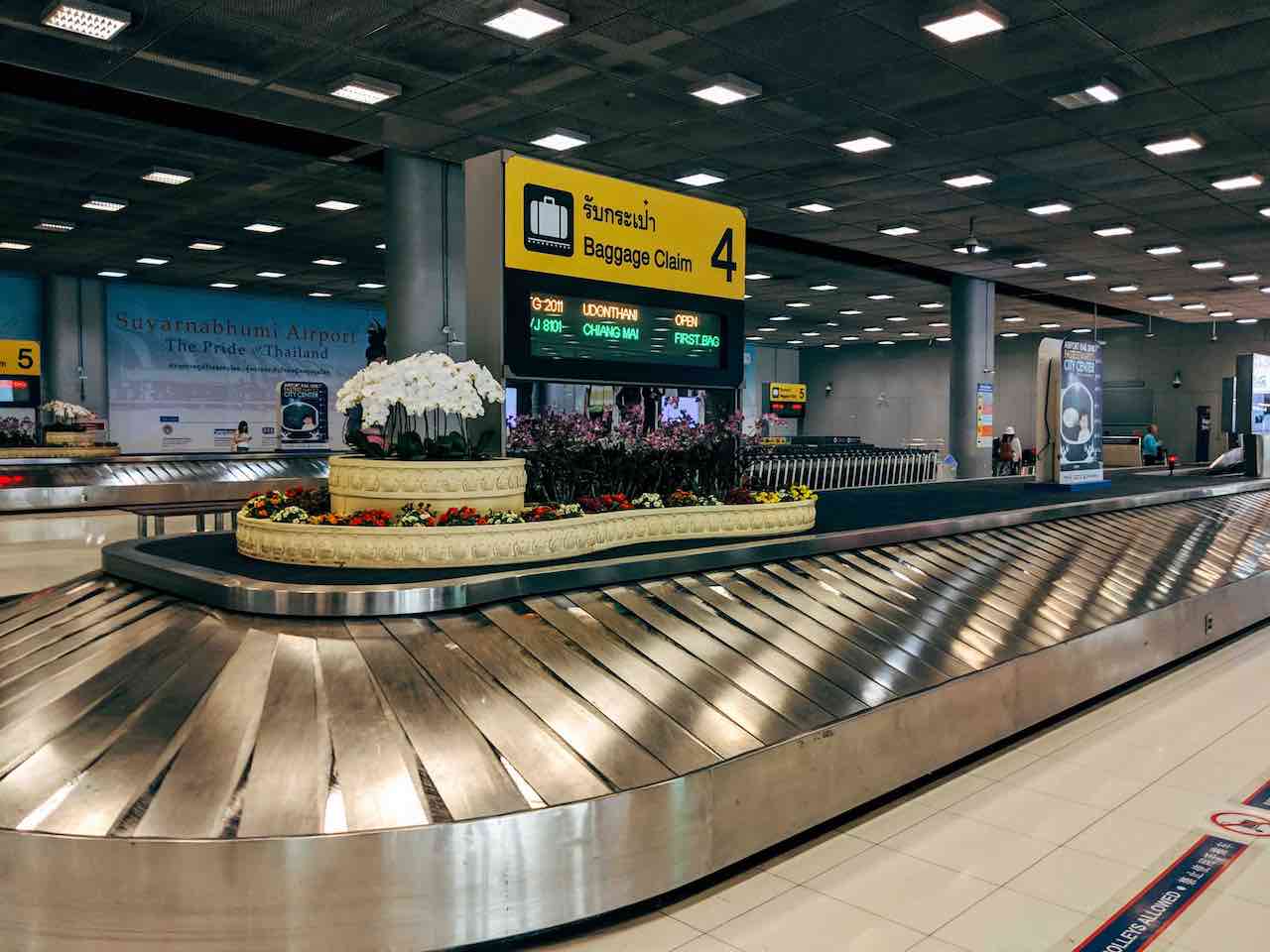 Airline Checked Baggage Regulations
Baggage check is a service that every commercial airline offers to their customers. Its function is to allow passengers the convenience of dropping off their bags before going through security, either at the departures curb - known as 'curb-side baggage check-in' if offered there by the air carrier, or at the ticketing counter. Once checked-in, bags proceed through a myriad of conveyors, scanners, and sorters hidden from public view, where they are processed depending on which aircraft they are destined to be loaded onto. These baggages are then given to the custody of the airline and get stored in the cargo hold.
Furthermore, air carriers always enforce limits on the weight and size of carry-on bags that can be brought on-board. Luggage that exceeds these carry-on limits is not allowed into the aircraft's main cabin and need to be checked in. This allows sufficient space in the cabin as well as quicker boarding and disembarkation.
Size & Weight Limits of Checked Baggage
Checking in baggage has some size and weight limitations, and exceeding these limits can incur fees depending on the air carrier.
It is very important to find out about the air carrier's rules and baggage fees before you begin packing. You can find out the details of the baggage on your itinerary by selecting your airline from this page or on the airline's website. Following are the rules that you must know:
All the passengers who are planning international or domestic flights need to pay attention to the weight as well as quantity limits. According to the requirement set by the IATA, luggage that exceeds the weight of 32 kilograms is generally not allowed to be stored on the aircraft as checked baggage.
The maximum length of the baggage is to be 22 in (56 cm), depth of 10 in (25 cm), and width of 18 in (45 cm). These dimensions also include the wheels, handles, and side pockets.
Passengers who are exceeding the free baggage allowance given with the flight ticket usually have to pay an excess baggage fee for the same.

Checking In Your Luggage
At the airport check-in desk, have your appropriate documentation ready. Depending on your destination, an airline agent first asks for your tickets, passports (including visas, if required), and other documents.
Once you hand over your luggage for the check-in, the counter agent places your bag on a scale and weighs it. If there are any baggage fees to be paid, then this is the time to grab your wallet.
After making the payments, they will attach the baggage destination tags for each item as this is helpful in case your bags get misplaced or lost. So, you have to be sure to give the correct information.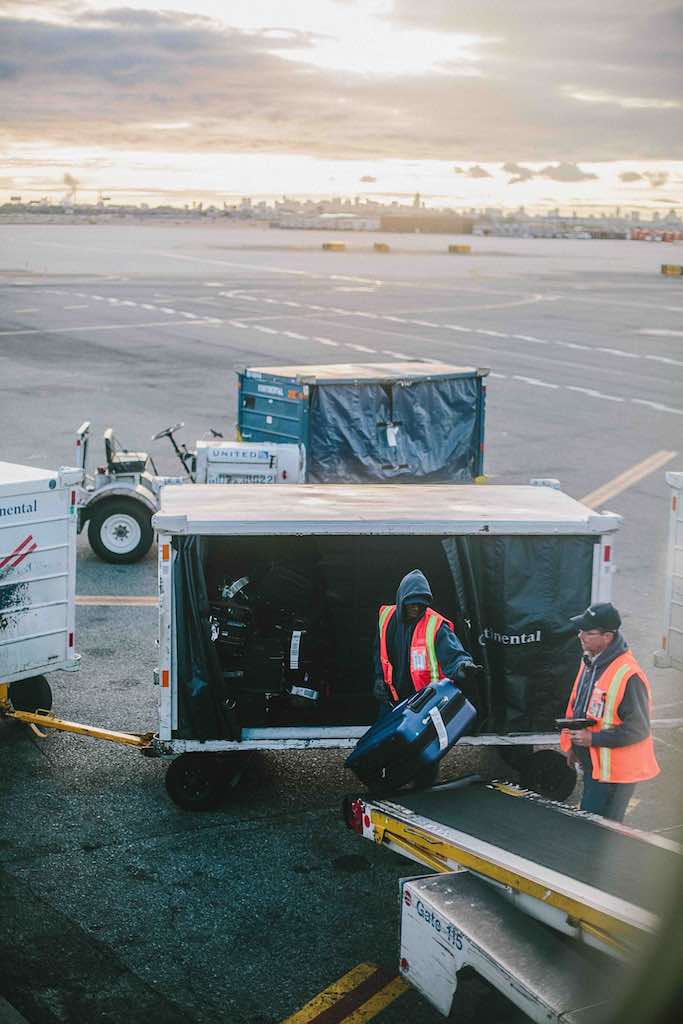 What Happens to Baggage upon Checking
After your baggage is checked and tagged, it is transported by conveyor belt into the baggage system. Then it is scanned by the Transportation Security Administration (TSA) or equivalent international authority to check whether there are any prohibited items or not. If there is anything that seems to be questionable, then the agents have the right to open your bag for a search.
Once it gets clear, your baggage is then taken to the aircraft for the process of loading. This process is done by the airport ramp agents who control the baggage movement and make sure that your bags get on the right plane. Most of the airports have scanners with them that sort the tags and direct them to the appropriate gate.
The baggage is then loaded onto the carts that transport the luggage to the plane. Similarly, after landing at your destination, airline personnel unload the cargo once passengers disembark. You can check to see which baggage carousel your flight is assigned to by using the Flight Tracker and entering your flight number.
The bags are then taken to a conveyor belt in an area of the airport which is inaccessible to passengers. From there, they are transported to the carousel in the baggage claim area from where you can collect all your baggage.
READ MORE: Is it really ok to lean your seat back?

Find more help here for your journey through the airport