How to Deal with Lost or Damaged Luggage
One of the major hassles of air travel is losing baggage. One arrives at their destination only to find that their checked-in luggage did not make the trip.
If your luggage does not arrive at the baggage carousel, do not panic. Most of the time, so-called "lost" luggage really is not lost; but just delayed. The Department of Transportation claims that only 1-2% of luggage is classified as "lost luggage", the remaining 98-99% is returned to the owner within 2-3 weeks.
TIP: use the Flight Tracker to see which baggage carousel your luggage will arrive to.
Most airlines can help find your baggage within 24 hours or so. In case, your bags are really lost, you can get compensated for the same.
Below are some tips on how to avoid lost bags at the airport. You will also learn how to go about compensation if your baggage is lost.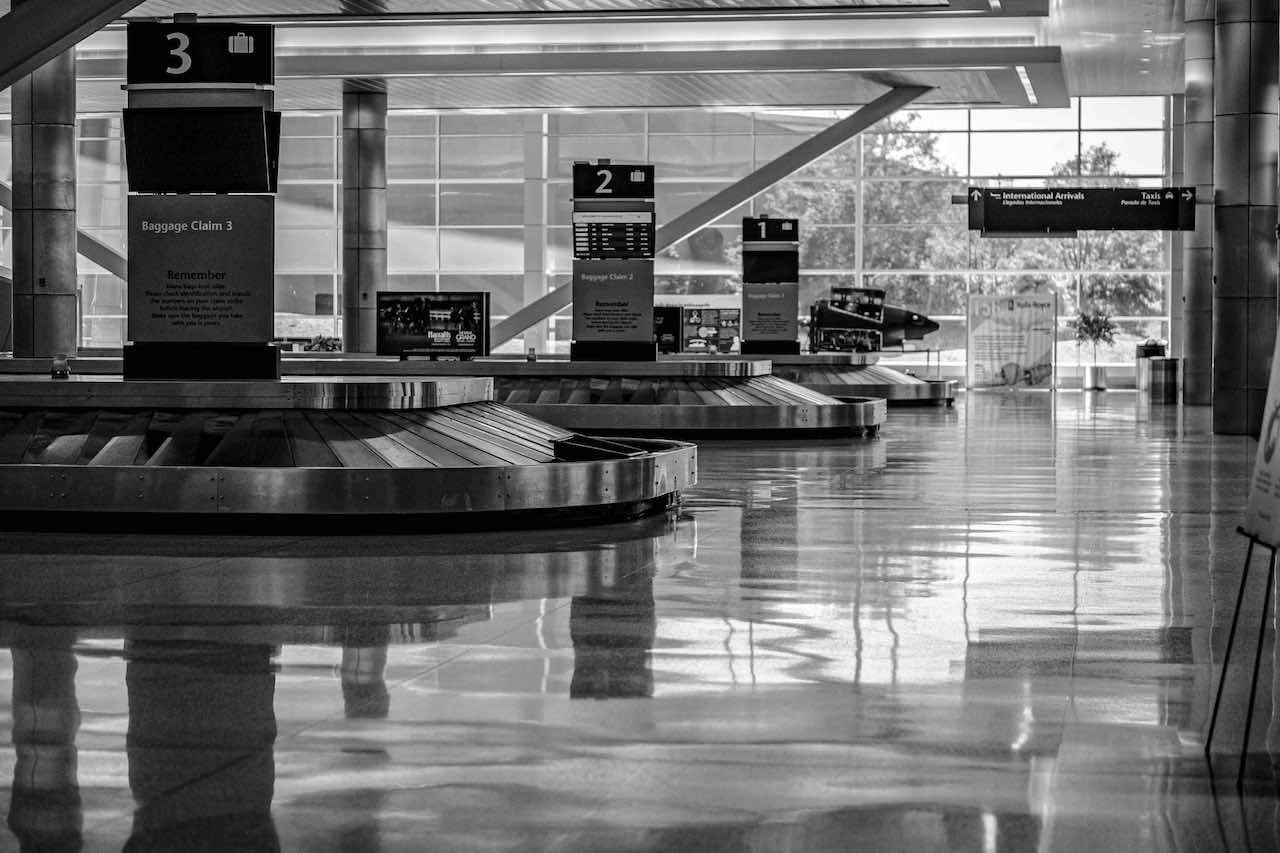 Top 4 Tips to Prevent your Luggage Getting Lost
Here are some tips you can follow before traveling, to avoid losing your belongings:

Take a Non-Stop Flight
Nonstop flights means fewer flights for your baggage to get lost. Taking direct flights rather than connecting flights reduces the amount of baggage handled by the crew, thus reducing the chances of lost luggage.

Travel Light
The simplest way to avoid losing your valuable belongings is traveling light. Take only carry-on luggage so that you can keep an eye on it at all times. Read more for Tips on Packing.
Add some unique markings or ribbons/tape while packing, to avoid someone else mistakenly claiming your bag as their own. Add labels containing your name and flight details, and make sure the labels attached by the airlines are complete and legible.


Consider Travel Insurance
If your credit card does not offer luggage insurance, you can get a standalone travel insurance. Your renter's or homeowner's insurance might also cover delayed or lost baggage at the airport. For instance, Delta lost luggage can be compensated by their Airlines' travel policy.
Make sure you check what compensation the airline offers. Consider travel or homeowner's insurance as your secondary option.


Lost Luggage Claims
If you've lost your luggage, here's what you should do.
First things, first! Contact the airline you are traveling with. You are advised to not leave the airport before speaking with the baggage claim or check-in desk agent.
Go to the baggage office for your airline, located near baggage claim, as soon as possible and fill out a Property Irregularity Report. If its after hours, try the airline ticket counter. Make sure you keep a copy for your reference and take the agent's contact details for a follow-up. You can call at the toll-free number or track online, whatever is available, to receive updates on your lost luggage claim.

Airline Contacts
American Airlines lost baggage: 800-535-5225
Delta Airlines lost baggage: 800-325-8224
United Airlines lost baggage: 1-800-335-2247
Southwest Airlines lost baggage: 1-888-202-1024
Air Canada lost baggage: 1 888 689-2247
Alaska airlines lost baggage: 1-877-815-8253
Frontier Airlines lost baggage: (801) 401-9000
All airlines, including Delta lost baggage, United lost baggage, Southwest lost baggage, etc., provide access to online forms for claiming your luggage.
The airline will compensate for essentials, like clothing and day to day requirements. If possible, negotiate an amount with the handler for the necessities. Keep receipts for reimbursement, in case your baggage is returned within a few days.
Damaged Baggage

If your baggage is returned to you, but seems damaged due to the airline's fault, you should contact the airline within a week. Most of the airlines offer to repair or replace your luggage. However, you may have to notify them within 24 hours of getting your baggage.
Because most airlines scan baggage tags, there will be records of when your luggage was taken off the flight and put on to the conveyor. You can approach a Small Claims Court and get compensated for any negligence.
For the repair process, the airline may need the original proof of purchase receipt for the damaged bags or items. You can submit a copy of the recipe to submit the claim.
You can take pictures of the damaged items before sending them off for repair. The airline may ask you to submit photos while making a claim.

What to do if your baggage really is lost?
If your bags haven't been found within 3 weeks, they are assumed "lost". Once your baggage has been declared lost, it's time to claim lost baggage compensation.
Check your airline's website for details about claiming compensation. Compensation usually takes anywhere between 1-3 months. Because the claim is negotiable at times, make sure to fight for the money you feel is owed to you.
Keep in mind that the maximum compensation that can be claimed is $3000 as set by the Department of Transportation. For international flights, the Montreal Convention makes airlines liable for 1131 SDRs (Special Drawing Rights), which converts to roughly $1700 today. This limit can be increased if your baggage was mishandled, like if a "Handle with Care" sign was not heeded to.
If you cannot reach an agreement with the airline for compensation, the next step would be approaching a Small Claims Court. However, make sure that your compensation claim is reasonable, and below the Department of Transportation limit.
To summarize, make sure you pack valuables, important items and day-to-day necessities in your carry-on luggage. In the event of a lost bag make sure to act as fast as possible. Negotiate with the airline to get the compensation you feel you are owed, and don't always accept their first offer. For any discrepancies, file a claim in the Small Claims Court.
Find more help here for your journey through the airport