What is and Isn't Allowed on Flights
Packing luggage for a holiday can be stressful for most people. There are lots of things that you have to consider while planning a flight. Sometimes, even if an item is permitted to carry with, you may also go through additional screening.
There are many items that you are not allowed to carry through the checkpoint if it triggers an alarm through the screening process. And when that happens, screening queues can become long, whether you are in a smaller airport (for example in Fort Lauderdale's FLL) or at a much larger airport (like Orlando MCO or PHL airport)
There are restrictions on what you can take aboard the plane and what you cannot, as the Transportation Security Administration ultimately controls security when it comes to carry-on luggage. That said, you can still bring most of the things you packed on board with you, provided that you follow certain rules.



Liquid Limitations
Liquids that you can carry onboard flights must be 3.4 ounces that are 100 ml maximum. Further, all beverages with more than 24% and less than 70% of alcohols are limited in checked-bags up to 5 liters that is 1.3 gallons per passenger. But these liquids must be in unopened retail packaging. Moreover, alcoholic beverages with less than 24% alcohol are not subject to any limitations in checked bags.
In addition, gels, lotions, shampoo, lipsticks, and toothpaste can be brought into the plane, as long as they are less than 100ml. Further, you also need to take care that all these pieces must be in a zipper-lined plastic bag and not knotted or tied from the top with a maximum of 1 liter. One person is limited to carry one plastic bag only.
You have to show the bag at the airport security point. It is important here to note that liquids in containers that have more than 100ml generally cannot go through security even if the container is only part full. But there are some exceptions with essential medical, special dietary requirements and baby food or milk.
In the United States, passengers must stick to the rule of 3-1-1 for liquids, 3.4 ounces for any liquid or gel, one quart-sized clear plastic, and one bag per traveler, which is to be put in a security bin.
NOTE: Medications, breast milk, and baby formula, which exceed three ounces, are also allowed, but you must declare these items for inspection at the checkpoint.

Carry-on Baggage Limits
Carry-on baggage is a small bag that you can carry along with you in the airplane cabin. Most of the airlines allow one piece of carry-on hand or cabin baggage that can fit accurately in the overhead compartment of the plane. When packing your luggage, make sure you don't over-do it both in terms of size, and with the items placed inside.
In addition to the carry-on baggage, you can also carry the following additional item in the cabin which can place under the seat in front of you:
Briefcase/suitcase
Laptop bag
A small handbag or purse
A small backpack or diaper bag

Carry-on Luggage Dimensions
The carry-on luggage dimensions depend on the airline that you choose since there is a lack of standardization. So please note that once you choose your airline, you should find information concerning your luggage dimensions. General guidelines related to a carry-on bag's dimension are 9 inches x 14 inches x 22 inches.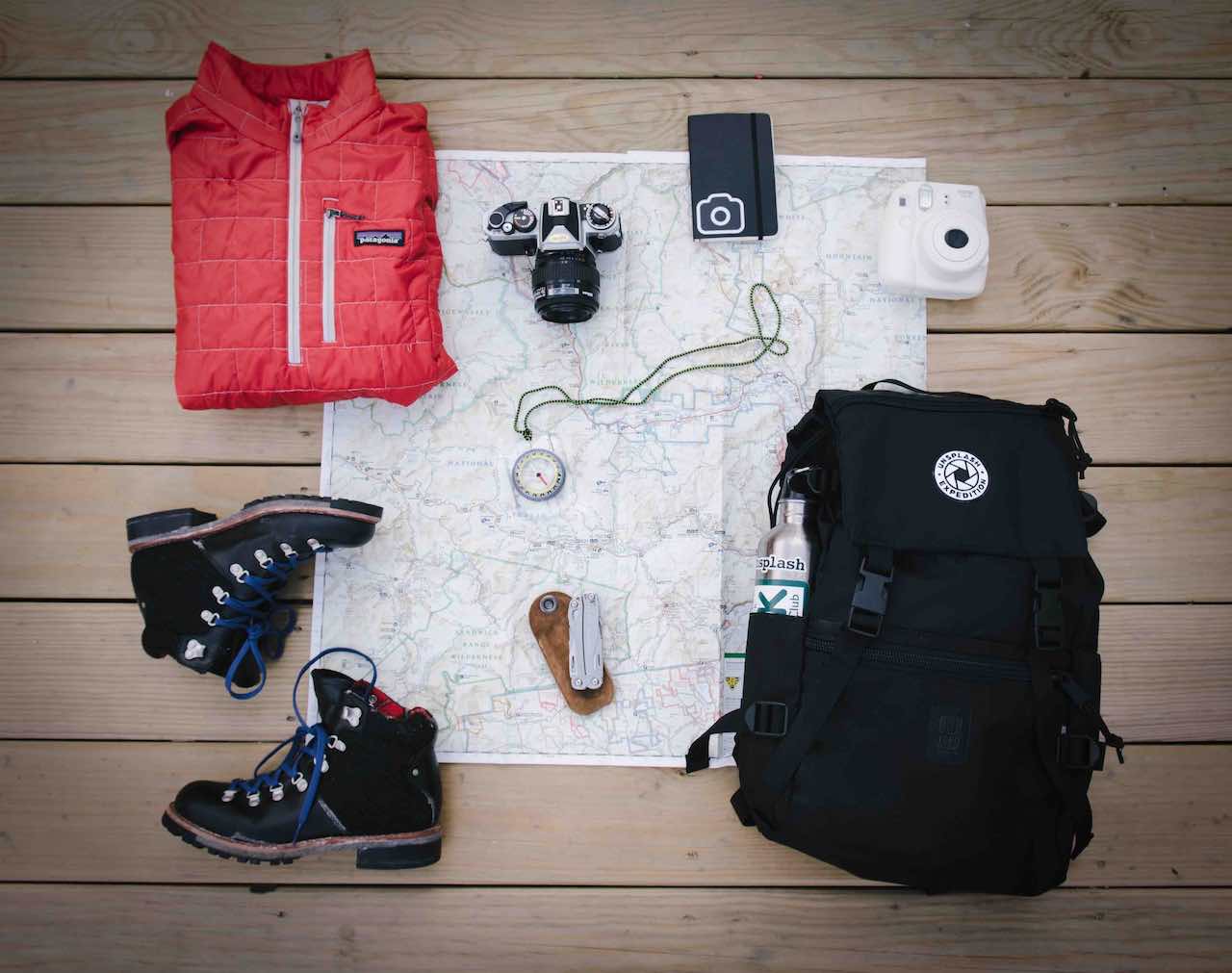 Accessibility & Sports Items
You can also carry canes, walkers, and crutches onto the aircraft, but boarding with wheelchairs completely depends upon the storage available in the cabin. Further, it is also allowed to carry small bats, pool cues, hockey and lacrosse sticks, and two golf clubs along with you. In either case, flight attendants may require you to gate check your items if they deem there is not enough space in the cabin. Not that airport near popular ski destinations, such as Denver's DIA offer baggage claim areas specifically designed to handle skis and snowboards.

Musical Instruments
Musical instruments must be carried in a sturdy and protective case with round shape edges. Further, soft cases are accepted, and hard cases are not provided by the airline. It is important here to note that all the musical instruments that you carry with you on board are still a part of your Cabin Baggage Allowance. It is recommended to have 32 kilograms of the combined weight of the case as well as the instrument.
Traveling with Infants
When you are traveling with a child or infant, you can take sufficient baby food, baby milk, and sterilized water for the journey in approved quantity. You must also have a car safety seat that is approved by the authority, small bag nappies, and a collapsible stroller for a comfortable journey.

Duty-free Items
Duty-free products such as books, mobile phones, laptops, and digital cameras, can be brought but are included in your cabin baggage allowance. Pace the products that you buy from Duty-free shops in a special bag along with the invoice, and then seal the bag. Further, this bag is allowed onboard only after checking for its invoice at the security check.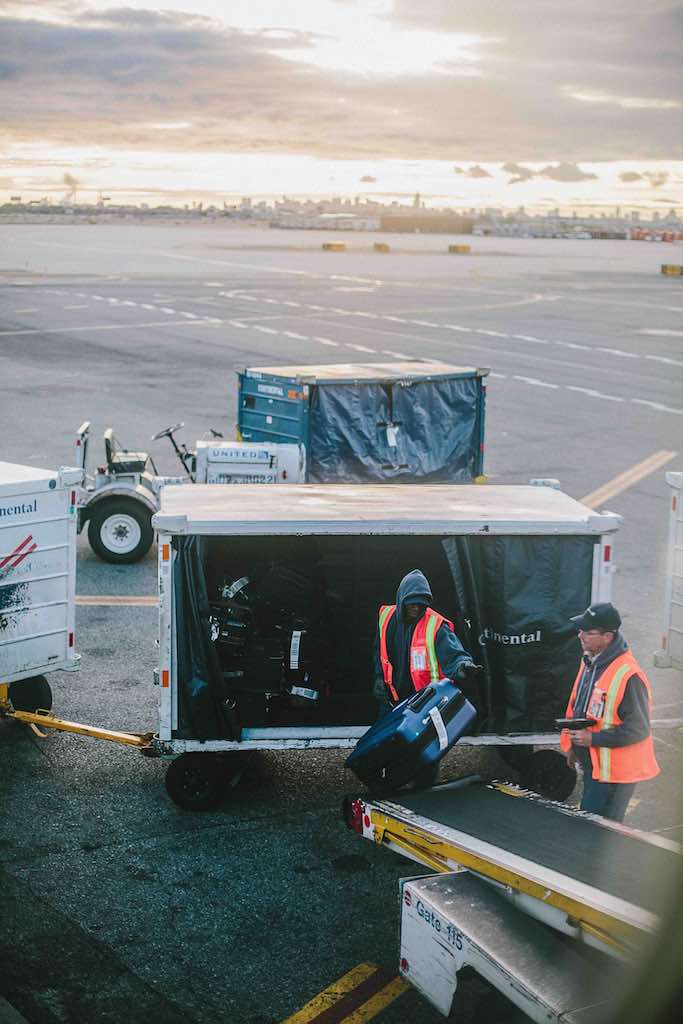 Items Prohibited Onboard
Sharp objects are not allowed to carry along with you during a flight. This includes swords, razor-type blades, sabers, ice picks meat cleavers, and box cutters. Further, you may carry scissors, but you need to wrap these blades securely and safely.
In addition, guns, shotguns, snipers, and even ammunition are not considered as hand luggage. Even replicas of the firearms that are realistic and gun powders are not allowed to be taken with you onboard.
Tools that are more than seven inches are also prohibited.
Self-defense items, like brass knuckles, or stun guns, all except pepper sprays (provided that they must not be accidentally discharged, cannot be brought on board.
And lastly, any flammable stuff like aerosol, lighter fluids fuels, as well as harmful chemicals like, spray paint, chlorine and tear gas are strictly prohibited.
Find more help here for your journey through the airport