Getting Bumped From a Flight
If you've never been given the 'bump' from an airline as you got to the gate, then you've so far been spared. Getting bumped means that the airline has decided to give your seat away, without your consent.



Why do airlines "bump" travelers?

Overbooking
The main reason behind this is that airlines at times sell more tickets than the actual seats available on the plane (known as overbooking of flights), as well as for other reasons, like a change in aircraft that no longer can accommodate all passengers.
You might be surprised to know that there is no law to prevent it. Airlines want the seats of their planes to be full; that is why they sell more than the available seats. So with every flight, they gamble on the number of passengers that will show up. It is important for passengers to understand the actual reason for the bumping. As part of our series on flying information and tips, below are the main reasons for the occurrence of this situation.
Airlines follow this practice because they know well from their vast experience that not all passengers are able to make the flights on time. Some passengers may reach too late, or some cancel their flights at the last minute.
But when all passengers arrive at the boarding area, and there are not enough seats available, the call goes out in the boarding area for volunteers willing to give up their seats for a later flight, which can be the next available flight, or the first available flight the next day.
Airlines also offer an incentive to passengers for the inconvenience, certain perks. If there are no volunteers, the airline can request the passenger to give up the seat for a later flight. It is known as "involuntary bumping."

Voluntary vs. involuntary bumping
When the air carrier's estimates for passenger count go wrong, the situation of bumping travelers from flights arises. Airline authorities always ask their customers to voluntarily give up their seats by not boarding, or in rare cases, if already seated, moving off of the plane.
If there is no one who wishes to deplane, then airline authorities have to select the passengers to bump from the flight. This is the classic "bumping" or "denied boarding."

Rights of passengers who voluntarily get bumped from a flight
The volunteer who gives up their seat gets compensated for it. The compensation is typically made via a voucher, good for a future trip on the same airline. The value of the bumped flight compensation varies considerably and depends on the airline and the circumstance.
When passengers choose to give up their seats, they have to accept the terms of the airlines as well. The deal or terms may also differ from airline to airline and are not regulated by the FAA.
Once you have accepted the deal, no changes can be made. Keep in mind that passengers will not get any compensation if the airline is able to put you on another flight within the hour.
In general, airlines offer free tickets or a dollar-amount voucher as compensation for a domestic or international flight. If you accept the free ticket, it may come with many restrictions and with limited seat availability.
Rights of passengers who involuntarily get bumped from a flight
It is a disastrous situation for the person who is involuntarily bumped from the flight who has a critical meeting, a wedding, or some other urgency to arrive on time. It is important that you state your special circumstances to the gate agent if you've in that situation, as they might decide to let you continue your journey and bump another passenger.
That said, airlines are reluctant to bump their best customers, i.e. the ones who paid full fare or for first- and business-class, or even elite frequent flyer level passengers. But passengers with last-minute reservations or late arrivals are usually preferable first for bumping.
If you are forced to give up your seat, the FAA has set certain rules and guidelines for Airlines. They have to follow these rules.

You are entitled to compensation when...
Suppose the airline is able to get you to your final destination within two hours of the original time of your domestic flight or four hours of your original international flight. You are entitled to compensation equal to your one-way fare but not exceeding $200.
If the airline delays you more than two hours for a domestic and four hours for an international flight, you are entitled to compensation. You will get the compensation of double your one-way fare but not exceeding $400.
But when the airline makes no alternate arrangements for you, only then you can get this compensation.
In addition to the FAA's mandate, your airline may also have their own policy, including offering perks like access to their airport lounge, or a meal voucher. Further, they also offer hotel vouchers if you have to stay overnight for the next flight.
Do not hesitate to ask them if they are not freely offering these services to you. You are also protected under the airline's own "Rule 245," which is a section of their contract dealing.
Under this, you can be benefitted from rebooking your trip and the compensation to be made.
You are not entitled to compensation when...
When the airline can get you to reach your final destination within one hour of your original arrival time, then you cannot claim compensation.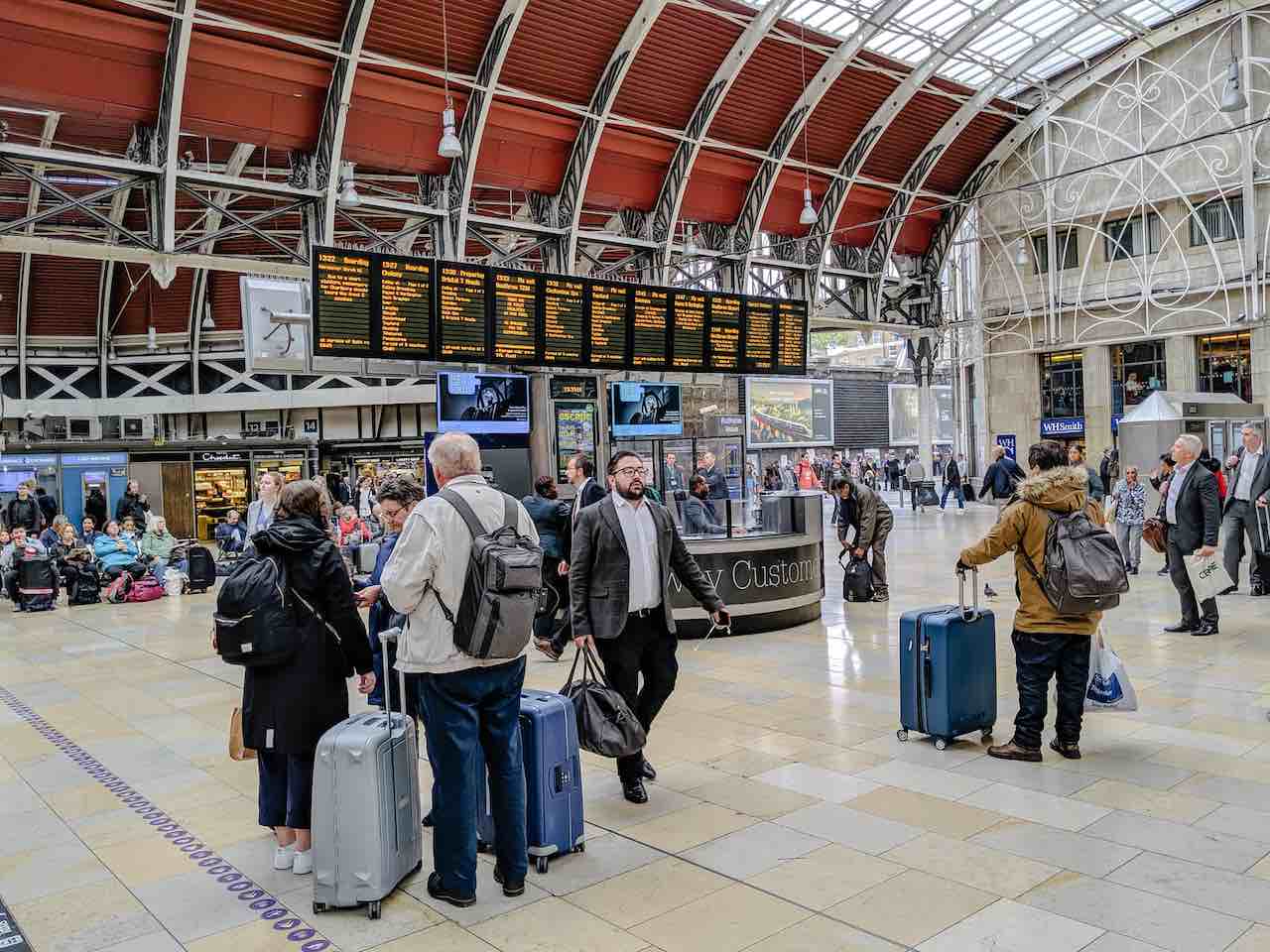 What you need to know if you get Bumped
If you are bumped, whether voluntarily or involuntarily, and have checked baggage, your bags will not be removed from the plane but continue to your destination, pending your arrival later.
If your flight is delayed for a long time, consider booking a hotel room and/or a rental car before everyone else does. Remember to ask the gate agent, as many airlines issue vouchers for hotel rooms and ground transportation.
You may also be entitled to meal vouchers, telephone charges, etc. Pay attention to any future reservations with airlines, hotels, or rental cars that will be affected by your delay and contact them.
Keep all the necessary receipts for expenses caused by being involuntarily bumped. Regardless of their rules, you have the option of an appeal to the airline's customer service department, backing up your claim with your receipts (keep the original, give them copies).
Avoiding getting Bumped (or making the most of it)
Getting bumped from your flight can really wreak havoc on your travel plans, especially if you have connecting flights or are on international travel. There are some ways with which you can reduce the chances of ever getting bumped from a flight.

Reserve a seat pronto
You are less likely to be bumped involuntarily and have more power to negotiate for voluntary bumps if you have an assigned seat. Reserve your seat when booking your ticket.
A message saying your seats will be assigned at the airport or are "under airport control" usually means the flight is overbooked. At that point, you can choose another flight or airline.

Check-In as soon as you can
To help avoid getting bumped, Check-in as early as possible. With most airlines you can check-in online up to 24 hours prior to your scheduled departure time. Also, you need to be at the airport at least 90 minutes before your flight. The last thing you want is to arrive at the airport a bit late, then get stuck at the security line while your airline gives away your seat. The early bird who checks-in early typically gets priority over the passengers who have checked in later.

Obtain a guarantee or an alternative
If you lose your seat on one flight, there are more chances that you have a long wait if other flights are also crowded. You can ask the gate representative to get you a confirmed seat on another flight with that airline, or if your situation is critical, ask to be booked on another airline.
Fly early in the day
Flights are likely to get crowded as the day passes, and there are more chances of flight cancellation. Airlines try to find another flight for those who have missed their flight.
So flights that depart later are more likely to be overbooked because they also have to accommodate all of the passengers who are bumped earlier. If you book an early flight for you, there are fewer chances for you to be a part of bumping.

Do not use standby or open tickets
Never use standby or open tickets for travel during peak travel times. On weekdays 7-10 am and 4-7 pm, particularly Monday morning and Friday afternoon and early evenings on Sundays or at the end of Holidays.

Book a nonstop flight
If possible, try to book a nonstop flight for yourself. It is because each time you land and take off, you increase your chances of getting bumped.
Avoid booking the last flight of the day
If possible, you can avoid booking the last flight of the day, particularly on peak flight days when many flights end up overbooked.
Fewer volunteers are willing to be bumped from the last flight of the day since many airlines' policies do not include hotel compensation, making a stay at the airport until the next morning a reality.

Use a paper ticket over an electronic ticket
You may consider using a paper ticket over an electronic ticket if you think that you might be rebooked on another flight. If you need to transfer to another airline to continue your trip, a paper ticket can save you time.
Most airlines are not yet able to transfer passengers flying on e-tickets without first taking the time to switch them to a paper ticket.

Avoid buying a basic economy ticket
Flying first class, business class, or full fare economy will greatly reduce the chances of being treated like a sup-par traveler. Make sure you join an airline's elite member club or frequent flyer program if you think you will travel with some frequency.
Board when your row is called
If you do not board at the time when your row is called, then it is assumed that your seat is available for a standby passenger. Moreover, if you do not show up at the gate 15 minutes prior to departure, the airline can involuntarily bump you and not owe you anything.
Ask to Up the Offer
FAA rules require the airlines to make a good-faith effort - meaning if no volunteers have yet come forward, it should try to sweeten the deal. The airline's desire for an on-time departure does not excuse them from making this effort.


How to get Bumped
If you are planning to get the bump, then your negotiating skills also play a vital role. There are lots of people who know how to play the bumping game these days, which means more people are also willing to give up their seats, making it harder for you to negotiate a great deal. Airlines are much more likely to offer vouchers for future flights with set limits between $200 and $300.
If you are offered a so-called "unlimited" round trip, it usually comes with substantial restrictions. The downside is that available flights to free ticket users are very limited.

Travel light
If you intend to be rebooked on a later flight, do not bring your luggage to be checked in but restrict yourself to carry-on luggage. That way you're not tied down to the destination your baggage will be sent to (on the flight you got bumped from), but are free to choose alternative airports in your area.

Offer your Services
When you arrive early at the gate, you need to be among the first to offer your volunteer services when the gate agent shows up. Just let the agent know you're not in a rush to get to your destination, and if the cabin is full, you're available to be bumped. Thereafter, avoid checking back in, but rather park yourself nearby to be ready when your name is called.

Consider the Deal
You have only a short period of time for negotiating a deal and deciding on whether to accept it or not. If you are delayed for more than two hours, ask for a meal voucher and access to an airport lounge.
On the other side, for an overnight delay, you can request a hotel room and a meal voucher. In addition, you can also ask for a transportation voucher to and from the hotel.
When your chances of getting bumped increase
As we have seen from the above discussion, you can minimize the chances of getting bumped from flights. But it is also important to be well aware of the facts that increase your chances of getting bumped.
1. When you choose a Popular Flight
When you choose a popular flight (like LAX to ORD, or ATL to FLL), there are more chances that it is overbooked. Further, it increases the chances of getting bumped.
2. Choosing a Holiday Flight
Overbooking occurs more likely with flights before and after major holidays. So, try to avoid traveling during those times.
3. Check the Weather
Bad weather can cause flight cancellations and results in a cascade of overbooked flights across the country. Therefore, airlines try to accommodate stranded passengers on the flights.
In this situation, your chances of losing your seat also increase considerably. On the other side, your chances of getting another flight also decrease.
Important Tips for the Voluntarily Bumped
Involuntary bumping you may find that the flight is overbooked, and you have to put your name on the bumping list. If you voluntarily bumped from the airline, they will also offer some benefits to you.
If you wish to get the maximum benefit of it, then you must know some tips.
1. Update the reward
If you volunteer your seat, then pay attention to make sure that you get the top reward as well.
2. Get offers in writing
Whatever offers you are getting, you can ask the agent to give it in writing. You can also ask them to sign it and add their employee number.
3. Request more
You can also ask the agent to rebook your flight for an upgrade. If upgrades are not available at flight time, you will get the benefit of credit and compensation as well.
4. Stay at a Hotel
If you have to stay overnight for the rebooked flight, the airline will issue a hotel voucher, which is accepted at certain airport hotels. If the location of the hotel requires transportation, you can also ask for a transportation voucher.
5. Use the Club Lounge
If you have to wait over two hours to get to the rebooked flight, ask to use the airline's club lounge. Here you can also get the benefit of free drinks, snacks, television, and computer workstations.
Getting Bumped From an International Flight
If you are denied boarding on an international flight, the airline will reroute you. In this case, you will not get any extra compensation. If you're traveling to or from Europe, there are certain laws in place to protect the rights of EU passengers who get delayed or bumped.
Involuntary rerouting can involve upgrading your class of service at no extra charge. Moreover, you can also get the benefit of rebooking your flight with a different airline to the same destination with a higher class of service.
If the rerouting involves an overnight stay, the airline will provide accommodation in hotel and meal vouchers. However, you will not receive any free tickets.
When you have purchased a first-class ticket and you are rerouted with a lower class, in that case, the airline is to refund the difference amount. If you want to get to your destination without getting bumped, the safest way is to get a first-class ticket for yourself.
Find more help here for your journey through the airport