Children Flying Solo - Unaccompanied Minors
There comes a time in every child's life when he must let go of the apron strings and head out into the world alone. There are several reasons why children travel alone. Whatever the reason or destination, the rules and regulations vary from airline to airline, so it is very important to understand whats required before sending your child into the friendly skies. Not to worry, we're put together these tips for getting your solo child traveler safely through the process.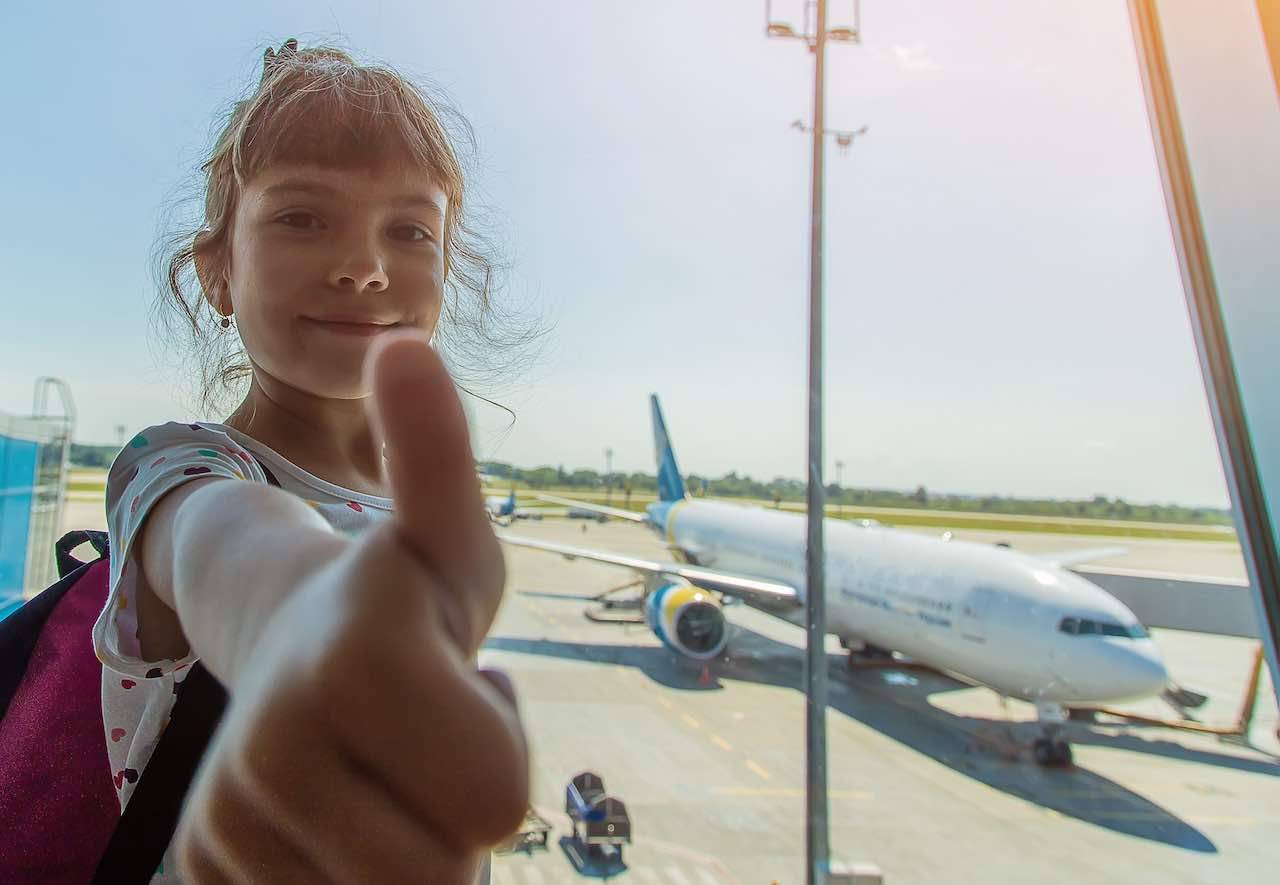 What's an Unaccompanied Minor?
When a child between the ages of 5-11 (ages may vary slightly by airline) is traveling without a parent or guardian he/she is known as an unaccompanied minor. Children that are booked as unaccompanied minors are escorted and supervised by airline authorities throughout their journey, from the time they check-in to boarding.
In most of the cases, children older than 12 years can be booked as 'Young Passengers' as they are identifiable to the cabin crew in case of any delay and disruption.
Before They Fly
Most airlines allow a child to travel alone, provided they follow the policies of their unaccompanied minor programs (almost all major carriers have unaccompanied minor programs, but be sure to check with your airline before purchasing tickets).
It is also advisable to make your child's reservation well in advance and be sure to notify the airline that he is going to travel as an unaccompanied minor. Many airlines do not allow an unaccompanied minor to be booked on the last flight of the day.

Normally you have to pay some amount as a fee for use of the airline's unaccompanied minor services. Further, if a child is traveling on more than one airline, you may have to pay some additional charges for the same reasons.

It is very important for your child to carry their travel identification cards along with them if he or she will be flying alone. You can shop from websites such as http://www.kidstravelcard.com/, where your child's identification, photo, and guardian information can be placed on an ID card.
Important tips for Booking a Trip for an Unaccompanied Minor
It is advisable to book a nonstop flight to keep the child's travel experience as simple as possible. So try to use larger airport hubs like Minneapolis MSP, Dallas DFW, Newark EWR, of Houston IAH which also tend to have better facilities like special needs help and info desks.
Choose a flight that departs earlier in the day in order to avoid potential delays and diversions.
Opt for a seat near the cabin crew.
You can also give your child a phone to reach you in case of emergency and delay.
Please provide them with a printed list of emergency contacts for your child.
If your child has allergies or medical conditions, then let an airline representative know where it can find the medications.




At the Airport
On the day of the flight, make sure you check-in at least two hours in advance for the domestic flights and three hours in advance for the international flights. This is especially important if you are dropping off an unaccompanied minor.

When you check-in, you have to provide information to the authorities about your child. Further, airlines will ask for the child's identification information, and a parent or guardian's authorization.
Moreover, you have to submit the contact details of the person who is meeting the child at his or her destination. You must know who will be meeting your child at the time of check-in; otherwise, airlines will not release the child to anyone except for the designated person.

Once checked in, your child needs to wear something such as a hat or a button that can alert airline employees of his status as an unaccompanied minor. An airline representative will then escort your child through airport security and bring him to his gate.
You have to remain at the airport until the plane has departed. Your child is likely to board prior to the rest of the passengers and remains on the plane until all other passengers have disembarked. During the flight, your child will be supervised by the in-flight crew.
Check-in documents that you have to present to the airline authorities
At the check-in point, the accompanying adult must provide the following documents:
Photo ID (license, passport, etc.)
Address (as given on ID)
Contact phone number in case of emergency
Name, address as well as the phone number of the person who is meeting the unaccompanied minor at the destination
At the time of Landing
Your child will be escorted off the plane and into the arrivals area. The person meeting your child at the final destination has to provide a photo and identification certificate before the child is released from the airline's care.
So you can pack your child's bag with some games and books, let go of those apron strings and send your unaccompanied minor out in the world.
READ MORE: Getting the kids ready to fly
Find more help here for your journey through the airport