Your Options for Airport Check-In
Simply booking a flight does not mean that your travel plans are over. You still have to reach the airport, wait in a long queue to get checked-in, and then get through security. What if you can easily get rid of one particularly crucial step?
That's where different check-in options come into play. Nowadays almost every airline, as well as airports such as Minneapolis MSP, Chicago Midway, Houston Hobby, and Washington National are taking the best advantage of the technological advances to allow passengers more flexibility for their traveling preferences.
Further, they utilize existing resources in cost-effective ways by providing a wide range of check-in choices to their customers. Airlines are focusing on making the entire check-in process simple and as quick as possible for the convenience of all their customers.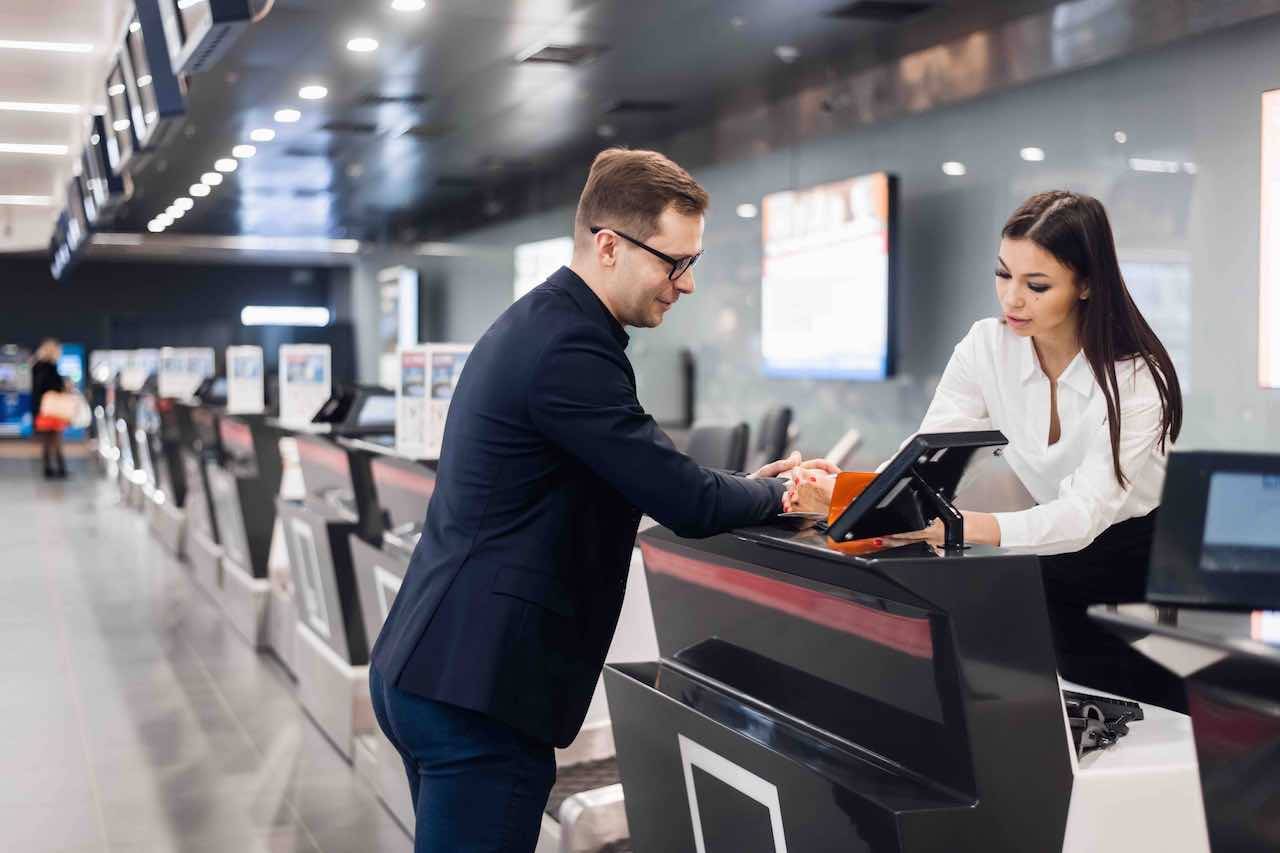 Airline Counter Check-in
Checking in for a flight at the airline counter continues to be the most popular choice amongst passengers, especially for those traveling internationally, although the number of travelers using this service is reducing steadily. Airline-counter Check in involves locating the correct service desks for the particular airline and flight and presenting tickets, e-tickets or booking references to a member of staff who will also check identification (a passport is required if traveling internationally).
If checking luggage, bags will be weighed and tagged, and you'll be given luggage tickets which can later be used to track your bags.. Any charges for luggage or upgrades can be paid for during that time. Seat and meal preferences can also be communicated during counter sign-in. Boarding passes will be printed and issued, allowing passengers to head straight to their flight upon completion of the procedure.
The advantage of going to the airline counter upon arrival at the airline service desk is that all requests can be made right there, while the disadvantage is that there may be long queues which can prove to be inconvenient and frustrating if you are traveling during peak times, and you don't have elite status. Airline counters are ideal for those who do not feel comfortable using more modern check-in procedures, such as kiosks, as well as for those with luggage and those whose airline does not offer the options below.
Curbside Check-in
Curbside check-in is quite similar to that at the counter, in that the process takes place at a service desk and is conducted by a member of staff. However, the major difference is that these service desks are located at points on the airport concourse, close to entrances and vehicle drop-off zones. The check-in procedure is much the same as counter procedure, but allows passengers to sign in and drop off bags before even stepping foot inside the airport, giving them total freedom once they do step through the entrance.
Charges for upgrades and baggage can be paid curbside, though payments are usually only accepted by credit card. Seat and meal preferences can be communicated as with counter check-in. The advantage of curbside registration is that boarding passes can be printed and issued there and then allowing travelers the option to head straight for their flight upon entering the airport, and there are likely to be fewer queues for using this service.

Online Check-in
For the tech-savvy traveler, online check-in is often the preferred method as it can ensure a complete lack of queuing at the airport. Online flight registration can usually be undertaken up to a maximum of 24 hours prior to flight departure time from any computer with access to the internet and a printer. Airport hotels often have on-site services especially for this purpose.
When going online, seat and meal preferences can be selected, and any charges can usually be made via credit card. When the process is completed, boarding passes can be printed and simply presented when prompted at the airport security desks. This option is particularly suited to passengers who are exclusively carrying hand luggage. Travelers wishing to check baggage will need to locate a baggage drop desk inside the airport to have bags weighed and tagged. Unfortunately, there may be a queue for this service.




Kiosk Check-in
Kiosk check-in is similar to online, but is undertaken at a dedicated computer terminal located within the airport. By entering a booking reference, frequent flyer number, your name, or scanning a printed travel ticket, the procedure can be completed at the kiosk by following the on screen instructions. The machine is capable of printing and issuing boarding passes. This option is great for avoiding long lines for counter check-in, but if checking in luggage passengers will need to stop at the baggage drop desks where queues may be encountered. Using a Kiosk is an ideal option for those traveling with carry-on luggage only.
Airport Check-In Times
Airport check-in times are an essential aspect of air travel, ensuring a smooth and organized process for passengers before their flight. The check-in process involves verifying travel documents, selecting seats, and obtaining boarding passes. Airlines set specific check-in deadlines to manage the flow of passengers and maintain the punctuality of flights.
The recommended check-in time varies depending on factors such as the airline, flight duration, and whether you're traveling domestically or internationally. For domestic flights, airlines generally advise passengers to check in at least 1 to 2 hours before the flight's departure time. International flights typically require earlier check-in, often around 2 to 3 hours before departure, due to additional security checks and immigration procedures.
Many airlines offer online check-in, allowing passengers to check in and obtain their boarding passes via the airline's website or mobile app. Online check-in usually opens 24 to 48 hours before the flight and can help save time at the airport. However, it's crucial to adhere to the airline's specific guidelines to ensure a hassle-free experience.
Find more help here for your journey through the airport