Tips to Deal With Kids on Layovers
Airport layovers can be boring for even the most frequent traveller. It becomes more painful when you are traveling with kids. No matter how beautiful and nice the airport is, a child's hype about vacations does not get satisfied and causes discomfort to parents during layovers.
But, with a little planning and smart thinking, you can turn the boring layovers into fun for kids as well as for the family.
Here are the few tips which help you manage hours between the flights.

Take a walk
You can walk around the airport with your kids. This gives you the best reason to rack up some steps while keeping your kid busy in seeing things. It goes without saying however, that smaller airports (like SJC, Portland PDX, Chicago MDW, or SAN) have limited areas to walk about.
You can also challenge your kid to make their way up and down the terminal as some character to keep them happy and busy. Also, create a guided treasure hunt for your children. Let's find the water fountain, the newsstand, the restroom, etc.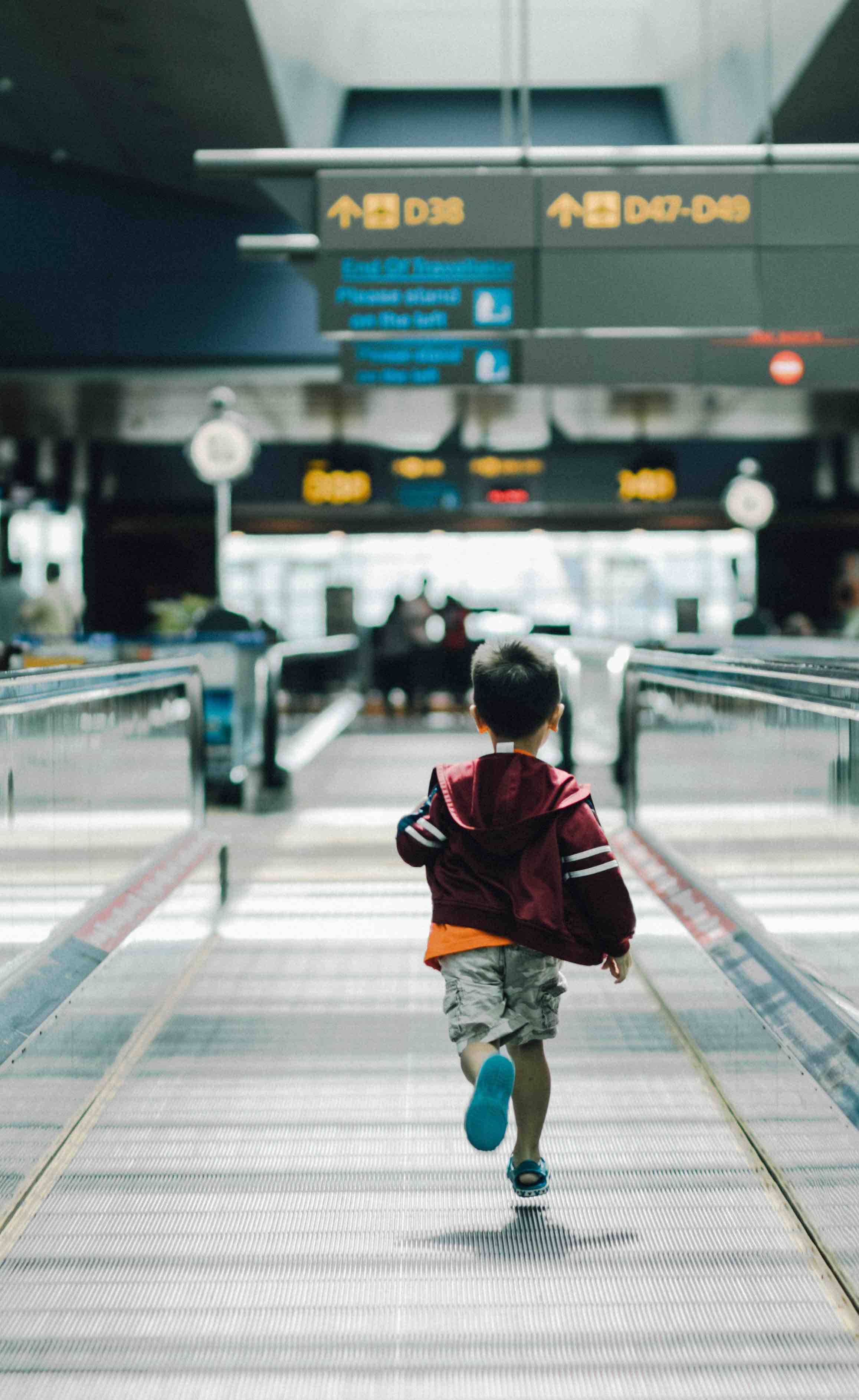 Look for play area
Look at the airport map to see if there are any child play areas or exhibits that you could visit. Some airports have a play area for kids. When you walk around the airport, keep watch on the play area and take your kids there.
For toddlers, you can create a mini-play area away from high traffic areas. Pick a place that has natural boundaries with chairs or windows so the child can wander "freely" in that boundary.

Take advantage of the airport lounge
I know what you're thinking: they're too expensive. And you're right; they're definitely not cheap, but I think they're well worth it if you're flying with kids. Especially young ones. Some credit cards come with free lounge access, so if you're a frequent traveller, this is something to look into.
Think about what the lounges offer you, though. Clean bathrooms, nice and comfortable places to sit and rest, free food and drinks, free Wi-Fi, and just an overall more comfortable and clean atmosphere.
Get something to eat
When you have to wait with your kids for flight, make sure you have your meal at a time. Look for a restaurant or any other food shop to buy eateries for kids and for yourself.
Many airports have dining areas where you sit, relax and eat your food. For kids too, it becomes easier to eat food at a table.

Book a hotel room
When your layover is more than nine hours, and you are traveling with kids, then it is better to book a hotel near the airport. This will make a difference in how you arrived at your destination. Plus, it is very easy for your kids to relax and to ply in a hotel room.

Be prepared
A long layover with kids can never be fun, but it can be less stressful with the above tips. Also, do not forget to prepare yourself for a trip with kids and take care of them as well as yours throughout the journey.
READ MORE: Preparing Kids to Fly
Find more help here for your journey through the airport