Getting a Passport
You need a passport if you are planning to
travel internationally
from any US airport. A Passport is a document that allows you to
pass customs
in airports serving international destinations, including (for example)
O'hare ORD
,
Boston Logan
, and
Houston IAH
, and you want to explore or visit other countries for a specific time period. But, how do you get a passport?
How to Get a US Passport
To apply for a passport, you need to fulfill a few requirements. There are different requirements for people of different ages. For example, minors have special rules to get a passport. Also, for children ages 16 and 17, requirements are different as compared to adults.
In addition, Diplomats and people applying from outside the United States need to follow a few rules. You can get information about all the special requirements from travel.state.gov
If you don't fall under the category of special requirements, then you can directly get your passport with little information.
Process to get a Passport
First you need to fill out the form DS-11 by hand. After that get your form checked by the Acceptance Agent for approval and then sign the form.
You need to provide your social security number. If you do not provide that, your form may get delayed when in process or denied.
After you filled out the form correctly, you have to give the form (DS-11) to the US Passport agency.
Note: But before you hand over the form to the US Passport agency, please submit proof that you are a United States citizen. You can use a past, outdated U.S passport, birth certificate, naturalization certificate, or certificate of citizenship.
You must also have a type of current identification while submitting these forms other than the proof of citizenship.
Further, an old U.S passport will suffice, a drivers license, government ID, military ID etc can also work as your identification cards. If you have none of these, check the list of secondary identification provided by the agency that you may show to get a passport.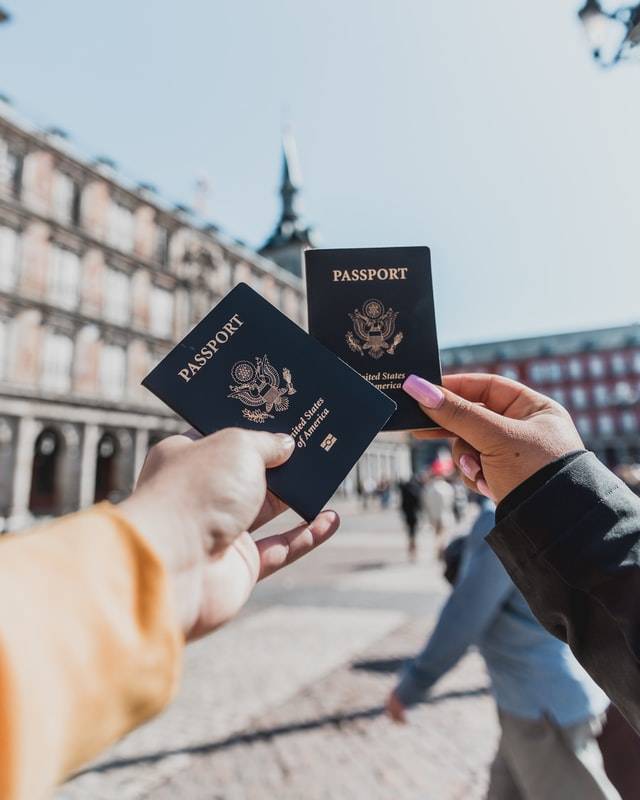 Rules to get a passport for people who have had a gender transition
If you are out of state and applying for a passport or have gone through gender transition, then you need to be aware of some rules.
For example, you need to provide additional identification documents. You must also bring a photocopied front and back of each ID you bring with you.
The requirements for the photo is that it has to be 8 1/2 by 11" size and on plain white paper. The paper cannot have any other markings on it, the paper cannot be smaller than the specified size.
However, you can enlarge the photo that is on your ID but cannot decrease it. Secondary ID's are must for you and you should have photocopies of all.
After going through the identification process only two steps left.
One, you need to pay the fees which may vary. To check the fees, you can visit travel.state.gov website.
There are multiple payment methods for you to choose from. Also, you need to provide a photo, check your local Passport Agency or their website to see the requirements for the photo.
Again, there are many requirements but it's simple as long as you plan ahead of time and follow all the rules as well as regulations provided by the Passport Agency. Also, there are additional steps to take to renew your passport or re-apply it, if yours is stolen.
Find more help here for your journey through the airport