10 Tips: Flying with Infants
Are you planning to take your little one on a flight? With some preparation, you can keep your baby happy and safe throughout the journey, and make your flying experience much better too!



1. Lap or separate seat?
On most airlines, infants are permitted to sit in the laps of their parents, without the need to buy an extra ticket. Note that an infant or child occupying a separate seat will need a ticket; you may ask your carrier at the time of booking for a discount, but don't count on getting one.
Keep in mind that some airlines advise you to place babies in a child restraint system (CRS) as they are also one of the safest ways to travel with infants. If available (rarely) airlines use approved child car seats on flights, and allow you to bring your approved CRS onboard.
2. Ease the (ear) pressure
Breastfeed or give your infant a bottle during takeoff and landing. This releases ear pressure and will help your little wonder to be more comfortable.
3. Keep baby items within easy reach
The last thing you want to deal with after the stressful boarding process and getting all strapped in, only to find you forgot the lolly in the overhead bin! Make sure that anything which is not safe should be out of reach of your baby like medications and sharp objects, keeping in mind the restrictions for carry-on bags.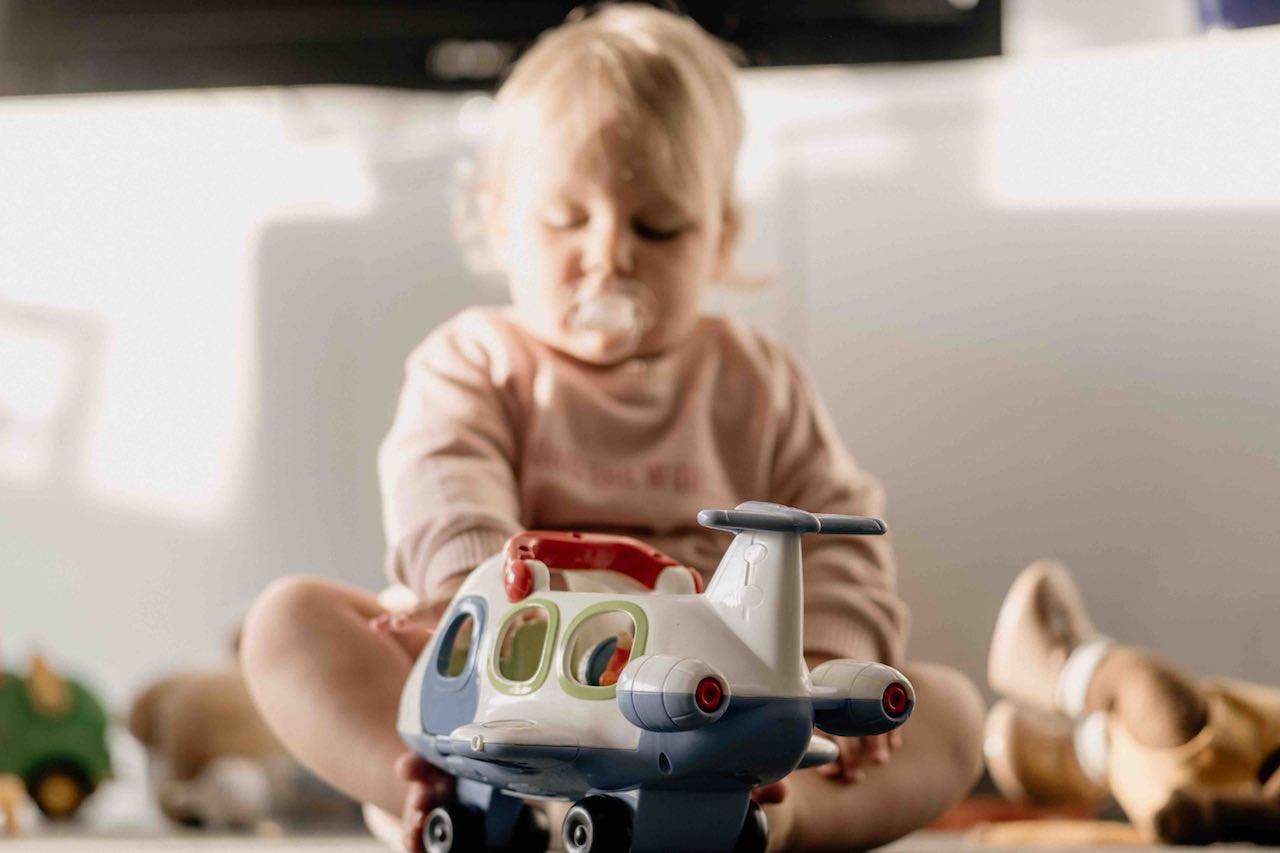 4. Carry extras
Always carry more diapers, wipes, and formula than you think you will use, as these can be helpful if there is delay in the departure of the flights, a cancellation, or a diversion.


READ MORE: Packing a carry-on bag for kids
5. Dress your baby in comfortable layers
It is also advisable to dress up your infant with a comfortable layer of clothes. If your baby is feeling comfortable, it stands to follow that your journey will be smoother and easier for both you and your child.
6. Review TSA policies
Be sure to check TSA (Transportation Security Administration) policies before packing liquids, including formula. Most liquids you bring on board must be purchased after the security checkpoint.
If you have a formula-fed infant, pre-measure the formula and place it into bottles at home. Without a spare set of hands, this can become a juggling act on the plane (especially if you are traveling with your infant alone).


READ MORE: rules for traveling with infants
7. Do not forget those medications
Make sure to carry all the prescriptions in your carry-on bag that you may need on a journey. Moreover, liquid medications are free from TSA liquid limits.
To make the medications easily identifiable, you can keep them in their original packaging.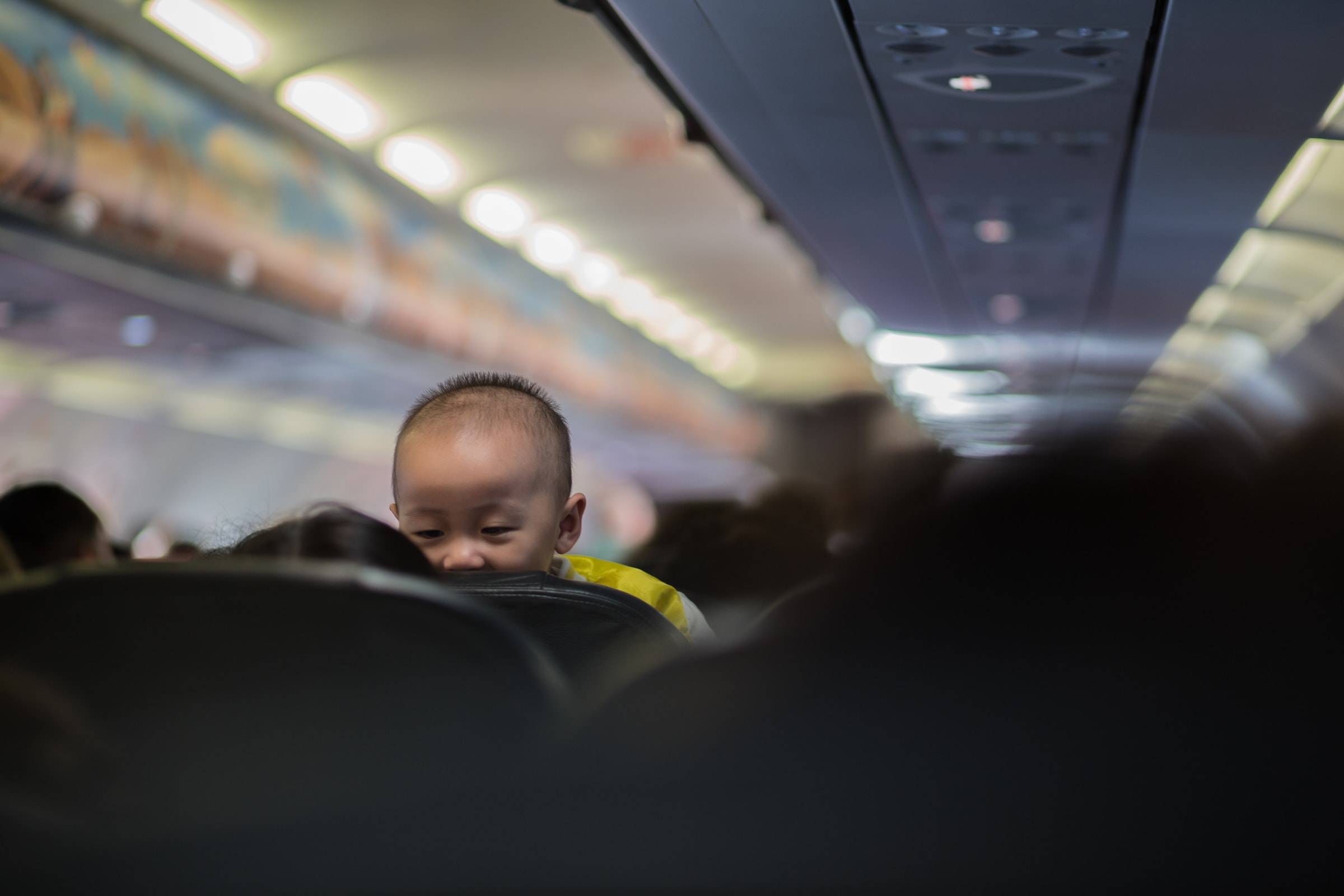 8. Pre-board like you own it
With baby in tow, you can get a taste of the jet-set life, even if you're destined for row 48. It's common practice at the boarding gate for gate agents to call families with small children first, even at times ahead of first class. It's a great way to board without all the other passengers fighting like salmon to get to their seats.


9. Gate check baby gear
These days most of the airlines also offer gate check-in for strollers. It means that as you proceed down the jetway of the aircraft, right before the aircraft door, a baggage handle will load the stroller with the check-in bags in the cargo hold.
It is one of the best services for parents carrying car seats or strollers, and is widely available at most airports. Moreover, you can use it to get through the airport terminal till the time you depart, which makes your baby settled and comfortable.


READ MORE: Flying with Toddlers
10. Flying with more than one lap infant
There is a strict rule if you are traveling with more than one lap infant: You can carry only one lap baby per adult.
If you are flying alone and have more than one child with you, then you have to purchase one extra ticket for one of them. Further, if two adults are traveling together, then they can have two lap babies with them.
But the flight attendant may ask you to change your seat as most airlines permit only one lap infant per row, and there are also restrictions concerning emergency exit rows. It is also because of the restricted number of oxygen masks in every row.
Find more help here for your journey through the airport