Required Identification at U.S. Airports
At all airports operating in the US or its territories, you have to go through a strict identification process before being able to board a flight. If you don't have verification proof of identification, the TSA security folks will not allow you to pass through.
But what exactly works as I.D. at U.S. security checkpoints? And how many forms of identity do you need for the verification process at the airport? And what happens if you don't have one?
In this article, we will discuss every possible detail regarding identification requirements to help speed you through the airport.


Identification for Adults
Adult passengers who are 18 and older need to provide identity proof before passing the security check and on the plane as well.
So for instance if you are departing a US airport such as Logan airport, if you do not have or forget to bring your I.D., you may not be allowed to board the plane. But, if in some cases you are allowed, then the security officer may ask you many questions to ensure you are the right person.
The questions can be about your address, workplace, marital status, your name, and more other personal questions. It is also possible that they allow you to enter the checkpoint with an extra screening of your luggage and electronic devices.
Accepted Documents For Airport Identification
Here is a list of some of the accepted documents for identification for travel from airports within the United States, according to the TSA:
Driving licenses or other photo identity cards related to the state, issued by Department of Motor Vehicles (or equivalent)
U.S. passport card
U.S. passport
U.S. Department of Defense ID, including IDs issued to dependents
Permanent resident card
Border crossing card
State-issued Enhanced Driver's License
DHS trusted traveler cards (Global Entry, NEXUS, SENTRI, FAST)
Federally recognized, tribal-issued photo ID
HSPD-12 PIV card
Foreign government-issued passport
Canadian provincial driver's license or Indian and Northern Affairs Canada card
Transportation worker identification credential
U.S. Citizenship and Immigration Services Employment Authorization Card (I-766)
U.S. Merchant Mariner Credential
Veteran Health Identification Card (VHIC)




Regarding driver's licenses, any valid license is acceptable, including out-of-state licenses. So yes, you can use your Florida license as Airport ID to fly from LAX, Denver airport, Las Vegas, or any other US airport.

Note that all travelers 18 years and older will require a REAL ID-compliant driver's license, state-issued enhanced driver's license, or another allowed form of ID to travel by air within the United States. The current date of enforcement is May 7, 2025.

Passport Process
Getting a US Passport can take up to six weeks to complete all the formalities and verification process. So, always plan ahead when traveling abroad and ensure your passport formalities get complete before the time.
Passport facilities can include your local post office, courthouse, and certain travel agencies or libraries. Also, you can enquire from the U.S. Department of State for an exact list of participating facilities near you.
For the passport process, you will need more than one passport-sized photo, proof of your U.S. citizenship, and a valid photo identification card for verification.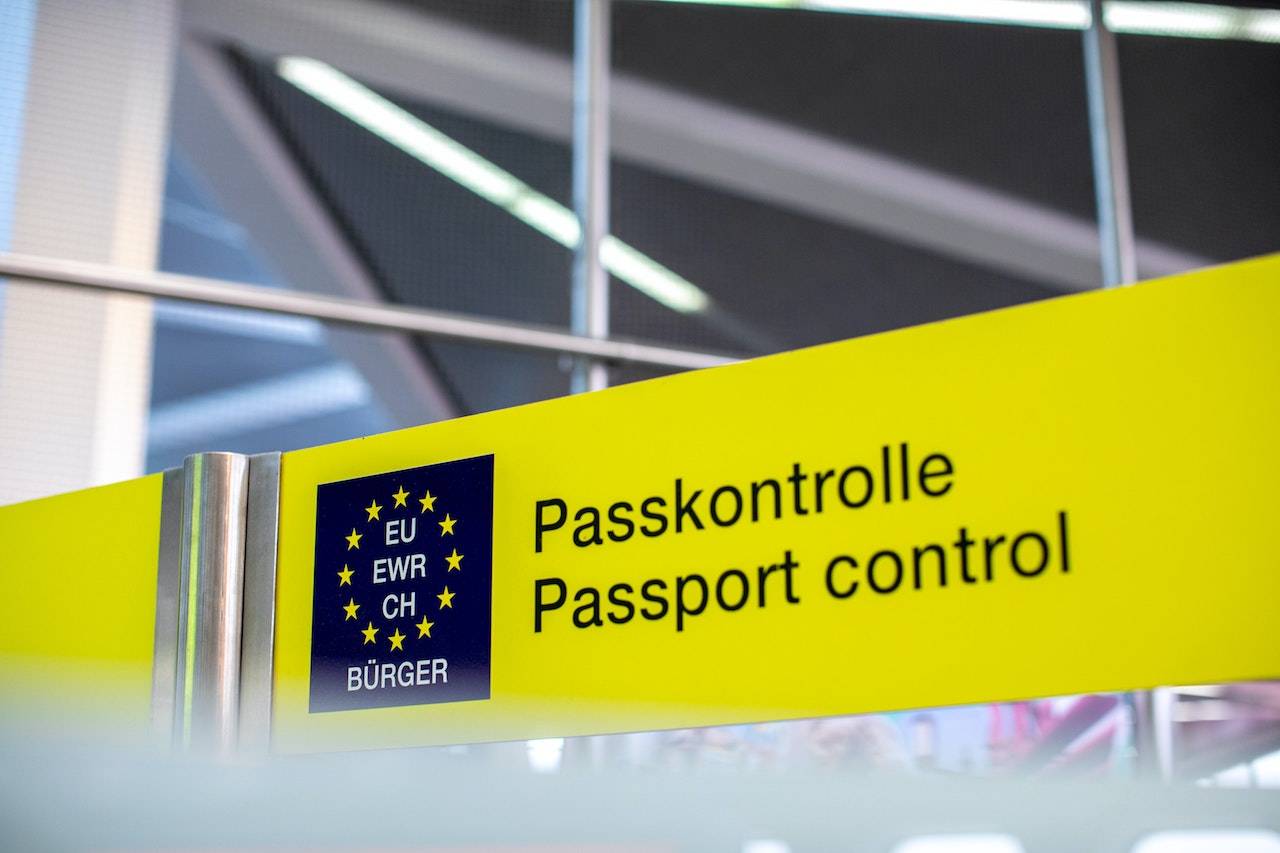 Other identity options for airport identification
There are many other documents that can be valid for personal verification and are accepted at the airport. So, it is better to check that list as well. This will ensure that you have everything necessary at the time of flight and for security checks as well.
But, if you do not have acceptable documentation with you at the airport, then you may have to go through the extra screening process, which can be embarrassing for you. It is also possible that you have to miss the flight.

Learn More: What is the Global Entry Program?
Airport Identification Requirements for Children
Children traveling with adults
on domestic flights may not need to have a photo I.D. card for identification. But, airlines may ask adults to show the age proof of their kids. So, it is always better to carry the birth certificate or any other age proof your children with you while traveling.
Rules for children travel may vary for different airlines, so you'll need to check it with the airline you are traveling to.
Children, even infants who are traveling internationally, need to go through the same verification process as adults. This means that if you are planning an international trip, even if a baby has not yet been born but will be born by flight time, you will need to make arrangements for a passport.
When a child is traveling as an unaccompanied minor, the adult who drops and picks the child at the airport will need to show identification. Additionally, the airline also needs to notify in advance with the contact details of the adult retrieving the child at the final destination.
While airlines may not specifically require children to travel with individual photo identification, it is always the best thing to have photo I.D. created for your child before travel.
If you do not have valid identification proof, you may still get through security, but you will be subject to a manual check. It means the officers will take you to a different room for query and verification. This may result in a delay, or you can even miss the flight.
Pets and Luggage
Every baggage should be clearly marked with your name, a contact number (both from home and your destination, if possible), and the immediate destination of the baggage.
Pets traveling as cargo
You have some rules similar to luggage when traveling with pets. Whether your pet is traveling as cargo or is on board with you, you should make sure that your pet is wearing a collar with all identification details such as the name of pet and owner name, contact details of the owner, and destination address.
Find more help here for your journey through the airport