Kids Carry-On Luggage Do's & Don'ts
Are you flying with your kids? Then it is really important to think about what to pack and what not to pack in your carry-on luggage. You must take the essentials goods for your children without making the bag too heavy for you to carry.
Therefore it is imperative to have the right supplies when traveling with kids. You can go through the tips given below for having perfect carry-on luggage for your kid.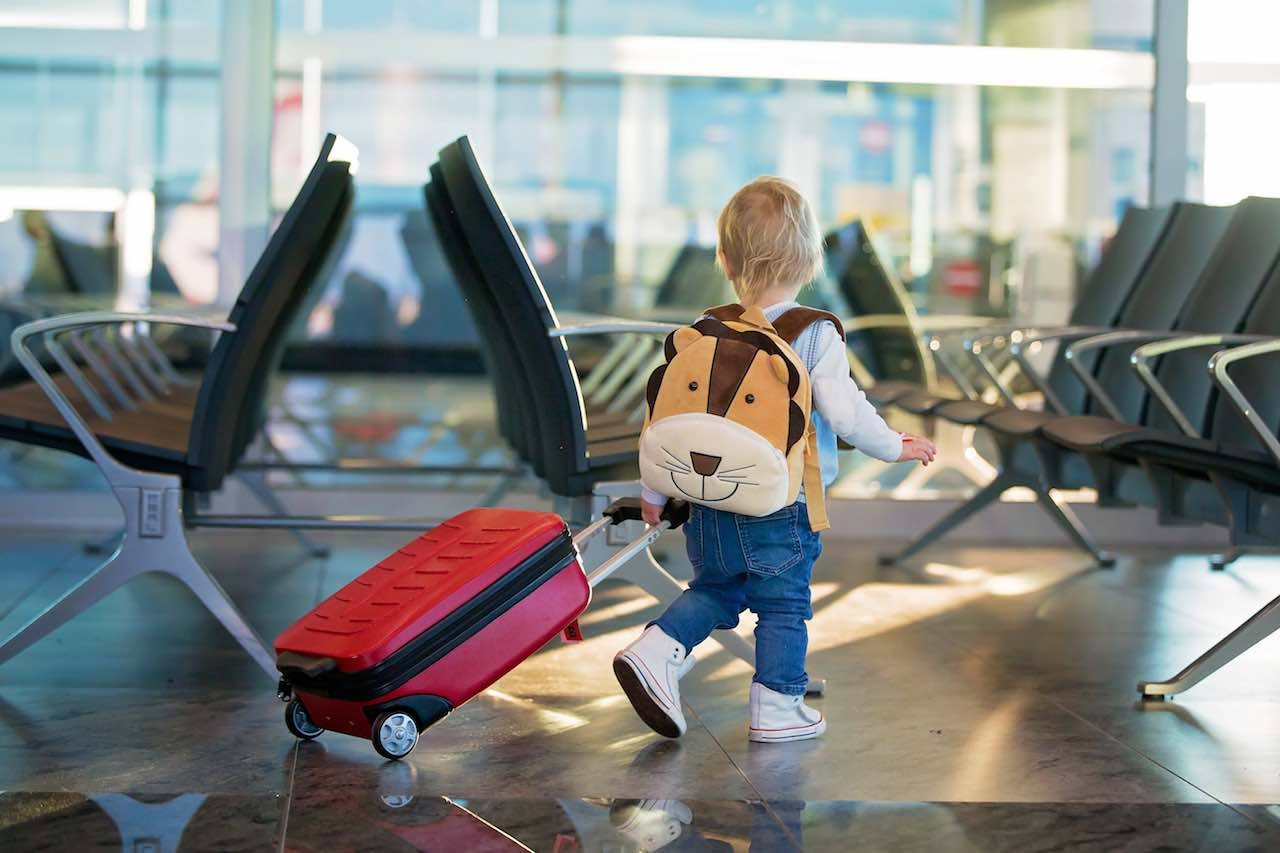 Bring Activities for Kids
If you want to make your child busy and entertained throughout the journey, then you can carry some interesting activities. You can carry the following things

Stickers
Stickers are one of the best activities that can make your child busy for long hours. The reusable stickers are best and do not take much space in your carry-on luggage.
Drawings
You can also carry a sketching book along with twistable crayons that help to engage your child. You can take the drawing books that your child loves to color.

One player travel game
For kids more than the age of 5 years, you can also carry one player travel games which they can play on their own. These games develop interest and keep your child busy for long hours.

Digital Tablet or iPod
If your child loves to play games or likes to watch movies, then you must have tablets or iPods along with you while flying. When they get bored, you can give it to them so that they can spend some of their time while playing or watching games.

Workbooks
You can also engage your child by introducing some special workbooks that also helps them to learn lots of new things. You can carry some airport-related workbooks, which also create interest in their minds for learning more new things.
Do Not Forget to Pack Prescribed Medications of Kids
When you are traveling with your kid, always take necessary medications in your carry-on-luggage. It is because you may not get that same prescription for your child to the place where you are traveling.
Moreover, you can also carry some child special motion sickness medications that you may need while flying. In case your child is not feeling well and has the right medication along with you, then there is no need to panic, and it makes your journey easy.

Personal Documents and Essentials
Make sure that you have easy access to all the important personal documents as well as travel essentials. Documents include a passport and other ID cards, and other essentials like a wallet.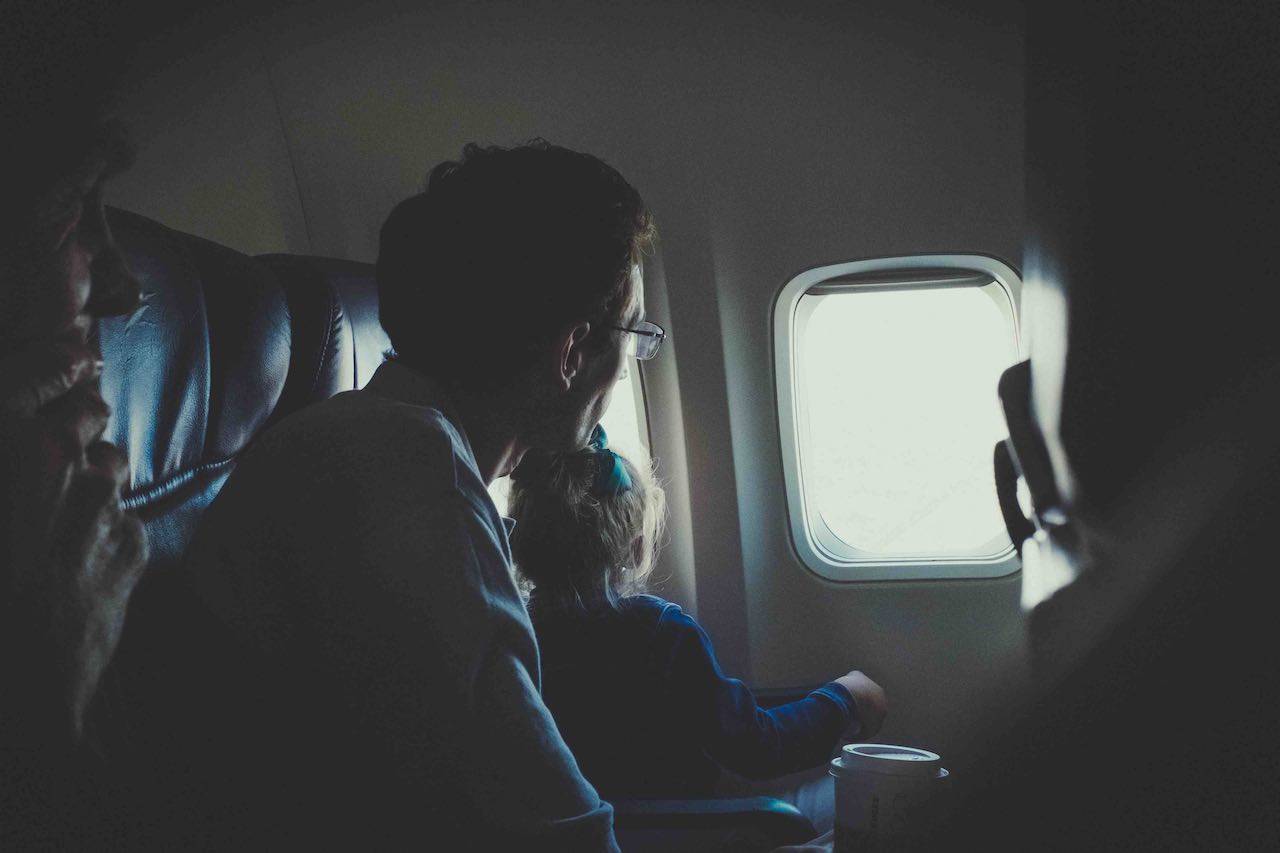 Pack Healthy Snacks and Drinks
Try to pack some healthy as well as favorite snacks for your child. Do not depend on the snacks that are offered by airlines as your child may not like them.
When your child is hungry, he or she may get irritated and starts annoying you and makes you feel depressed. So pack sufficient food for your kid, especially for the longer flights.
But if you are also carrying milk or other liquids, you need to go through the TSA guidelines before carrying them in your carry-on luggage. The general rule is that you cannot carry more than 3.4 ounces in your carry-on luggage.
So, be sure to check TSA (Transportation Security Administration) policies before packing liquids. Most liquids you bring onboard must be purchased AFTER the security checkpoint. Plan to purchase water, milk or juice for your children BEFORE boarding the airplane.
Some smaller planes do not have refrigeration units and DO NOT carry milk onboard. If milk is essential for your child, be sure to have it handy. Perhaps purchasing milk and pouring it into a thermos will help get you through the flight.
If your children require special cups like Sippy cups or bottles, be sure to bring extra. Moreover, you can also bring straws for easy drinking of the milk and other beverages that flight attendants may supply on board.
Diapers and Extra Clothes for Your Child
Do carry some extra diapers as well as clothes in the kid's carry-on luggage. Do not forget to carry baby wipes, lotions, diaper rash creams, as well as blankets for a long hour journey.
Moreover, do carry some extra plastic bags for keeping the dirty diapers. You may need them anytime during the flight so try to keep the bags properly organized for your ease.

Carry Favorite Toy of Your Child
You can also carry a favorite toy of your child in the carry-on luggage. But try to pick the toy which is small so that it does not occupy much space in the carry-on luggage.
Avoid getting the sharp edge toys as they may be harmful while flying. Also, do not bring toys that make noise as it may disturb the other passengers of the aircraft.
For children of age 7+ carry their own backpack with things like homework, books, MP3 player, hand-held video games, deck-of-cards, brain-teaser games, and more.

Pack Earplugs
You can also carry an earplug in your carry-on luggage as your child may feel uncomfortable due to a change in the air pressure while flying. If your child is suffering from a cold or ear infection, then it may create pain and make them uncomfortable.
Carrying a suitable earplug along with you helps to avoid this problem. You can also ask your child to practice a breathing exercise during the ascent and descent of the flight.
READ MORE: Rules for Traveling with Children
Find more help here for your journey through the airport