All About Airline Kiosks
Airlines and airports have made the check-in process easy and fast for passengers. Apart from online check-in and mobile phone check-in, you can also check-in through airline kiosks.
Kiosks are touchscreen device that allows the passengers to do self-check-in and pay with credit as well as debit cards, whichever is suitable. You will also get a boarding pass at the end of the kiosks process, which helps to save time at busy airports.
The best part is that Airline kiosks are easy to use and convenient. And they are located in most of the major US airports such as Miami airport, Philadelphia PHL, and IAH Houston. With this service, you can do the check-in at any time on the day of departure. You can also select or change seats at the same time.
This self-service check in the machine can process in different languages, including English, German, Spanish, Chinese (both traditional and simplified), Japanese, French, Portuguese, and more.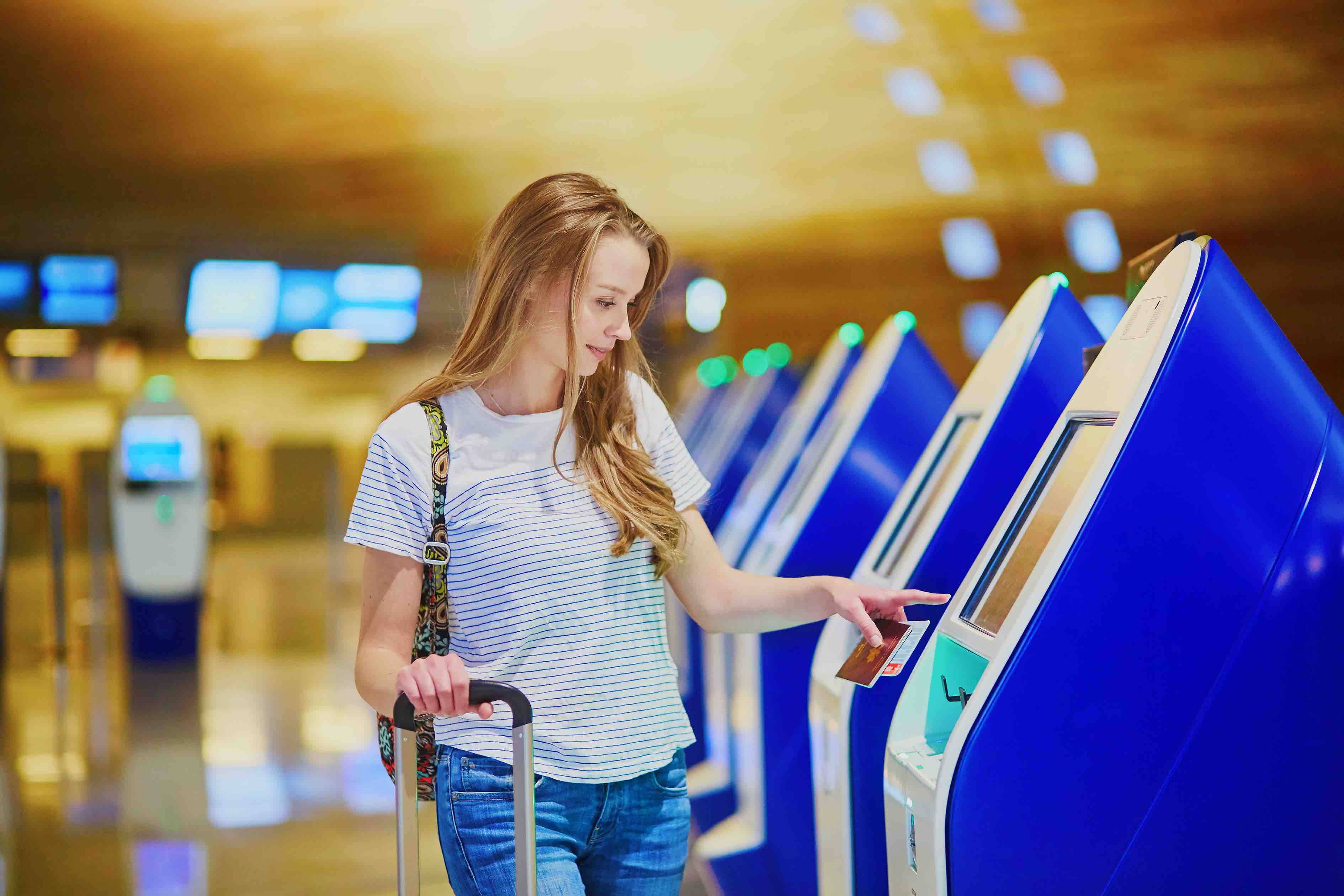 How Kiosks Transform the Airport Check-in Experience

Self-check-in

Various airports are using kiosks for better customer service and cut airport congestion. Many airports and airlines have implanted touch screen kiosks where you can easily check-in to your flight, and print boarding passes. So, this helps to reduce the overcrowding of the people.


Automated currency
In some airports, the authorities have even installed a self-service currency exchange machine. With these automated machines, passengers will be able to withdraw cash quickly within the airport.


Gate check
Gate checking is the process of checking your bag at the gate that is to be stored in the cargo. The scanners used in gate checking will issue gate passes and confirm selected seats. When you come to the departure gate, they scan their own boarding passes. This self-service was designed to reduce the time that used to waste in long lines before taking off.


Baggage handling
Baggage handling kiosks means to deploy the machines at terminal check-ins. By using these self-service machines, you can print your bag tags and drop your luggage onto conveyor belts without waiting for hours in long lines.
When to use Airline Kiosks
Change your seats or flights
Check-in your bags or luggage
Report lost bags or luggage
Purchase tickets
Print your ticket receipts
Check the status of your flight
Update your information, if you are a frequent flyer of the airline
Find information regarding return flights
The self-service checkpoints are situated in different areas in the airports to avoid overcrowding of the people.
Before starting the identification process, you need to confirm the following things:
You have your flight confirmation number
Baggage for check-in
National Identity Card that is issued by the government
Other things like credit cards or frequent flyer cards/numbers also need in the identification process during self-check-in.


How to Use Airline Kiosks for Airport Check-In
Tap the touch screen lightly and push the button on the screen
Search for the barcode (flight information code or ticket number). This is mandatory for identification purposes.
Once found, the passenger's name o the screen and itinerary will come up
Select your name or name of the other passengers to check-in using the computer keyboard feature on the screen
Enter the number of bags for check-in
Make any desired changes in the itinerary
Press the 'enter' button to confirm flight information
Now, you will get a printed boarding pass as well as receipts from the Kiosks
Leave checked bags at the baggage drop off point
Head on for the security check

READ MORE: Airport Terms Defined
Q&A
Airline kiosks are touchscreen devices located at airports that allow passengers to perform self-check-in, pay with credit or debit cards, and obtain their boarding passes.

Airline kiosks help streamline the check-in process by reducing airport congestion and long queues. Passengers can easily check-in, print boarding passes, and even select or change seats using these self-service kiosks.

With airline kiosks, you can perform several tasks, including changing seats or flights, checking in your bags, reporting lost bags, purchasing tickets, printing ticket receipts, checking the status of your flight, updating your frequent flyer information, and finding information about return flights.
During self-check-in at airline kiosks, you will typically need your flight confirmation number, baggage for check-in, and a government-issued national identity card. Additionally, having credit cards or frequent flyer cards/numbers may be required for certain processes.
To use airline kiosks, simply tap the touch screen lightly and follow the instructions on the screen. Search for your flight's barcode or ticket number, select your name from the displayed itinerary, enter the number of bags for check-in, make any desired changes, confirm the flight information, and obtain your printed boarding pass and receipts. Remember to drop off checked bags at the designated baggage drop-off point before proceeding to security.

Yes, airline kiosks offer additional services such as automated currency exchange, gate check for storing bags in the cargo, and baggage handling, allowing you to print bag tags and drop off your luggage quickly.

Find more help here for your journey through the airport