The Parking Lot is located outside the terminal building, with over 1,100 parking stalls. It offers free but limited vehicle plug-ins, activated by outdoor air temperature.

Parking Options & Fees:

1. Curbside Meters: Parking meters are directly in front of the terminal building. A limited number of parking meters along curbside are to be used only for very brief parking and limited to 30 minutes. Fees:
Every 7.5 minutes - $0.25

2. ExpressXE Lot - Daily Parking:
Each half hr or part thereof - $2.50
Each add'l hr thereafter - $5.00
Daily max - $22.00
Weekly max - $154.00

3. StandardXE Lot - Long-Time Parking:

Each 30 min - $2.50
Daily Max: $16.00
Weekly max (7 consec. days) - $112

Lost tickets: Flat rate - $16/day

Payment Methods: Parking fees can be paid for in the terminal or at the exit kiosk.
The parking lot exit kiosk accepts Cash, Visa, MasterCard and Debit Card.
Five automated express pay station machines are located inside the terminal building; three near the exit doors by the baggage claim area, one near the central Grand Hall, and one across from the Airline ticket counters. Each express pay station machine accepts Cash, Visa and Mastercard.
Avoid any kiosk line-ups by paying inside the terminal building.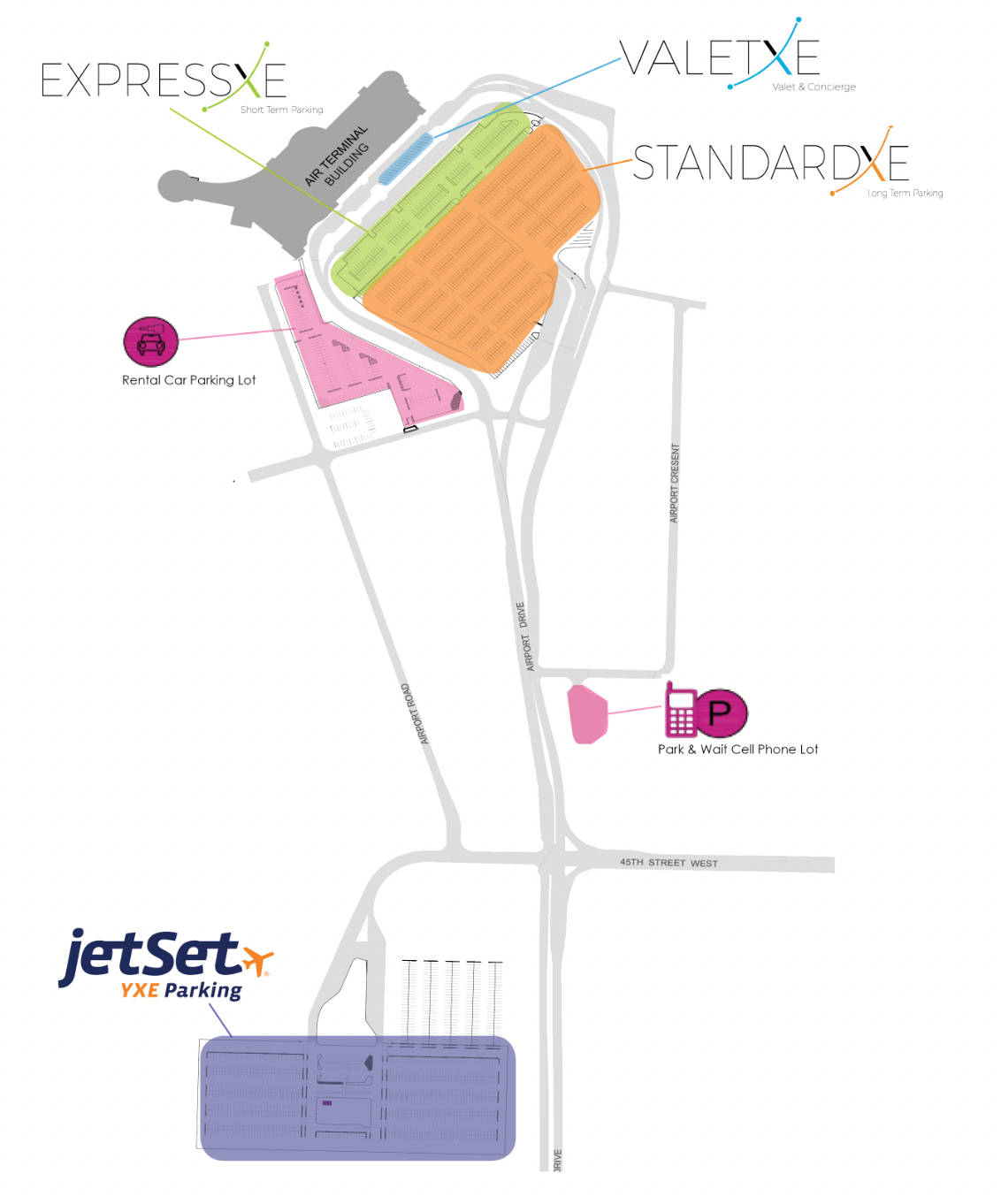 YXE Off-Airport Parking
Save 50% Or More vs. On-Airport Parking
Traveler Help & Resources
Once you have selected the best parking option for you, check out these tips that can help you on your journey through the airport:
Find more help here for your journey through the airport